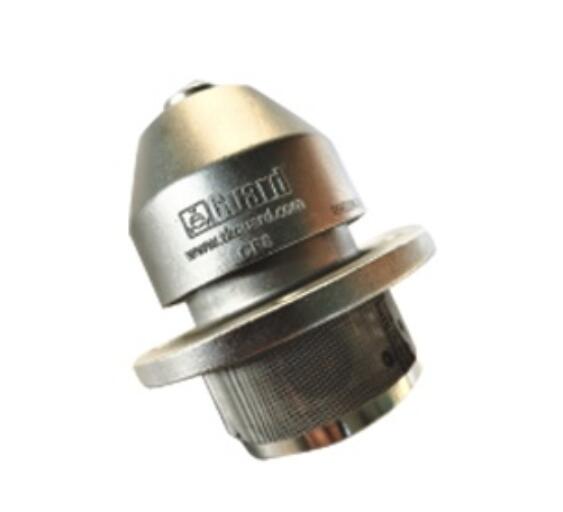 Part No.: 18500004-00
Norminal Diameter: 50MM
Nominal Pressure: 6Bar
Design Tempreature: – 40°C~ + 120°C
Contact Part: CF8
Seal: NBR
Anti-overflow Breathing Valve (Flange) – Flange connection.Installed on top of the tanker, exhalation opening pressure 6 to 12 kpa,suction opening pressure -4 to -2 kpa. Fitted with a flameproof gauze. Has the function of overflow prevention, when the tank is tilted or overturned on its side, the medium inside the tank is prevented from flowing out.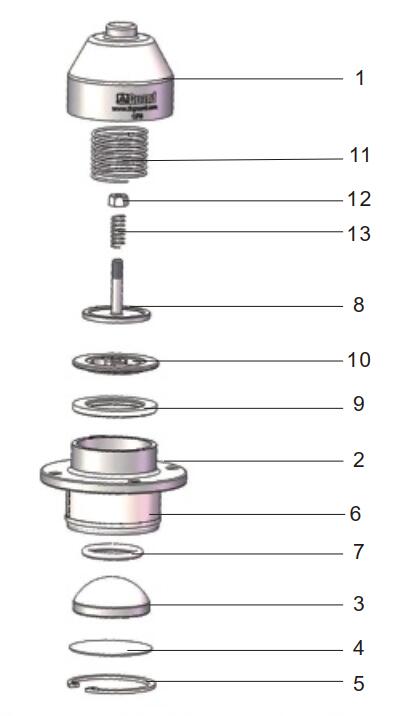 | | | |
| --- | --- | --- |
| Item | Part No. | Description |
| 1 | 18500004-01 | Cap |
| 2 | 18500004-02 | Main Seal |
| 3 | 18500004-03 | Stress Ball |
| 4 | 18500004-04 | Back Plate |
| 5 | 8598150065 | Jump Ring |
| 6 | 18500004-05 | Flameproof Gauzes |
| 7 | 8531000037.5*5.3 | O-Ring |
| 8 | 18500004-06 | Vacuum Valve Pad |
| 9 | 18500004-07 | Seal |
| 10 | 18500004-08 | Pressure Valve Pad |
| 11 | 18500004-09 | Pressure Spring |
| 12 | 85984500M8 | LockNut |
| 13 | 18500004-10 | Vacuum Spring |