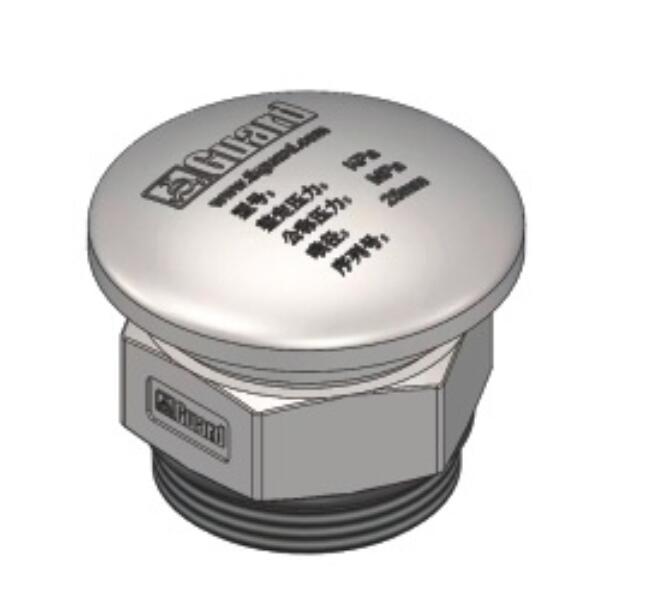 Part No.: AB5000000401 /Ab5000002401
Connection: M59x 2 external thread
Nominal Diameter: DN50
Nominal Pressure: 4Bar
Setting Pressure: -7KPa~-1KPa
-27KPa~-21KPa
Design Temperature: – 20°C~ 150°C
Contact Parts: CF8
Seal: Viton
Vacuum Valve (-24KPa)-M59x 2 non-standard external screw thread connection, vacuum range-7 ~ -1KPa ( -4KPa ),-27~-21KPa ( -24KPa),O-ring material is viton (adjustable). The valve can prevent the vacuum from being too large and can effectively put the suction deflated.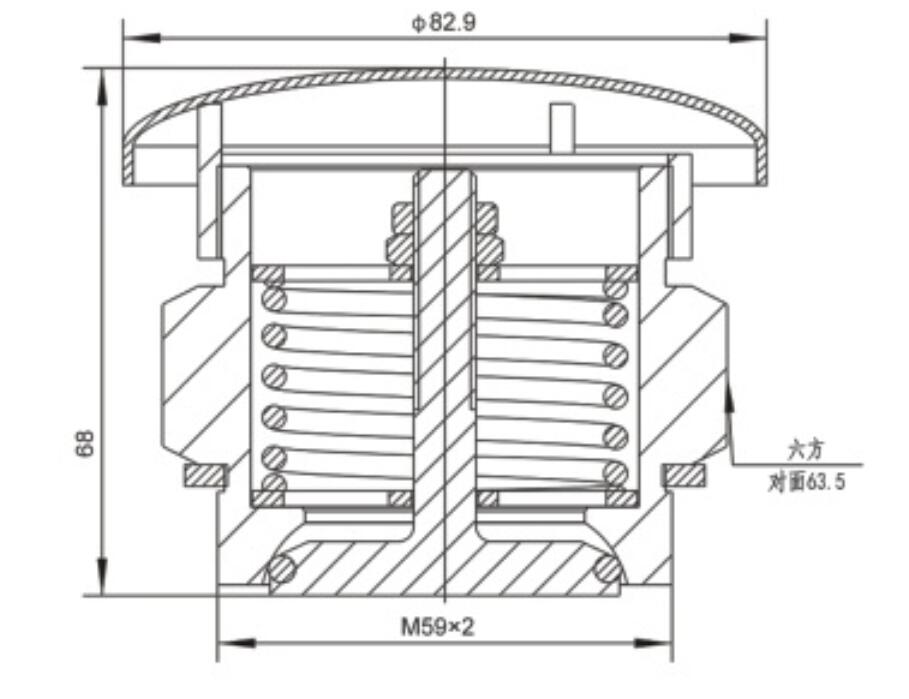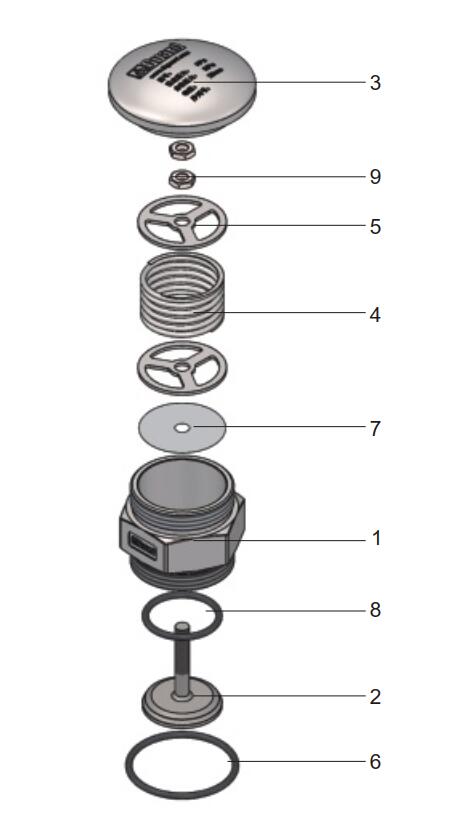 | | | |
| --- | --- | --- |
| Item | Part No. | Description |
| 1 | AB5000002401-01 | Body |
| 2 | AB5000002401-02 | Pressure Plate |
| 3 | AB5000002401-03 , | Cap |
| 4 | AB500000XX01-XX | Spring |
| 5 | AB5000002401-05 | Snap Ring |
| 6 | 8532000048.7*3.55 | 48.7*3.55 O-Ring |
| 7 | AB5000002401-07 | Gauze Filter |
| 8 | 8536002037.5*3.5 | O-Ring |
| 9 | 85994200M8 | M8Nut |