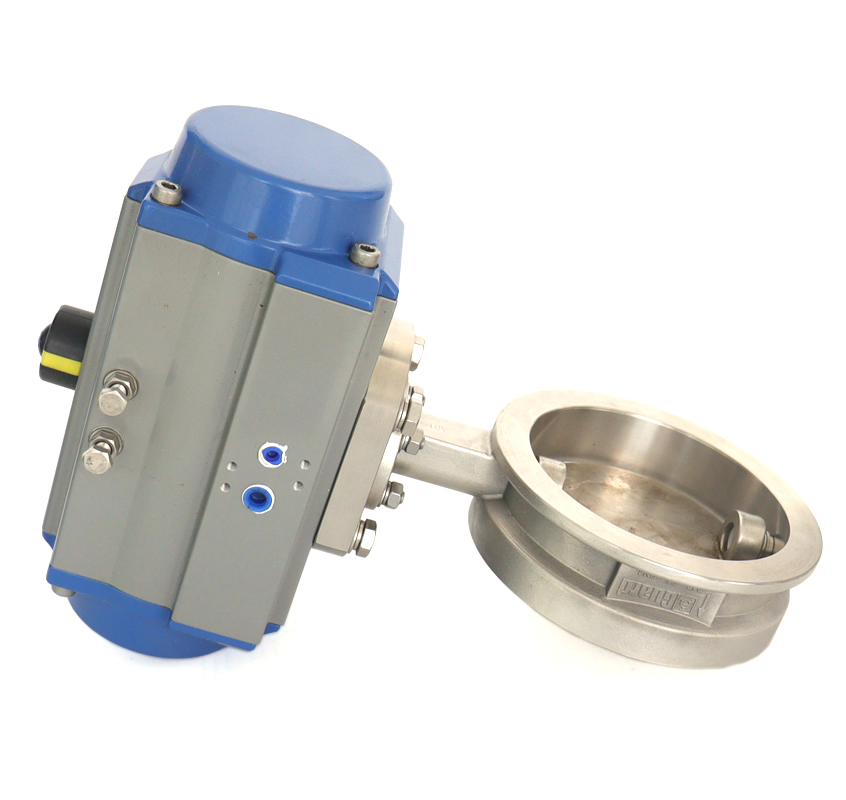 Part No.: LS212K01-00
Norminal Diameter: DN125
Nominal Pressure: 4bar
Design Tempreature: – 40C ~ 200C
Contact Part: CF8
Seal: PTFE
Clamped Remote Control Butterfly Valve-Left open, controlled by pneumatic remote control.It is equipped with customs lead seal and positioning pin to prevent leakage caused by valve plate displacement due to bumps during transportation. Multi stage seal on spindle. Contact parts in 316 stainless steel with PTFE main seal.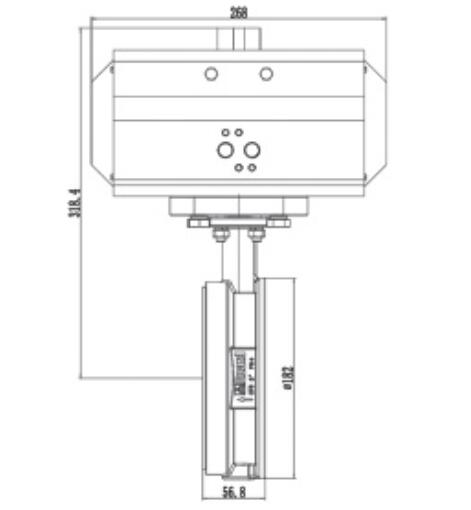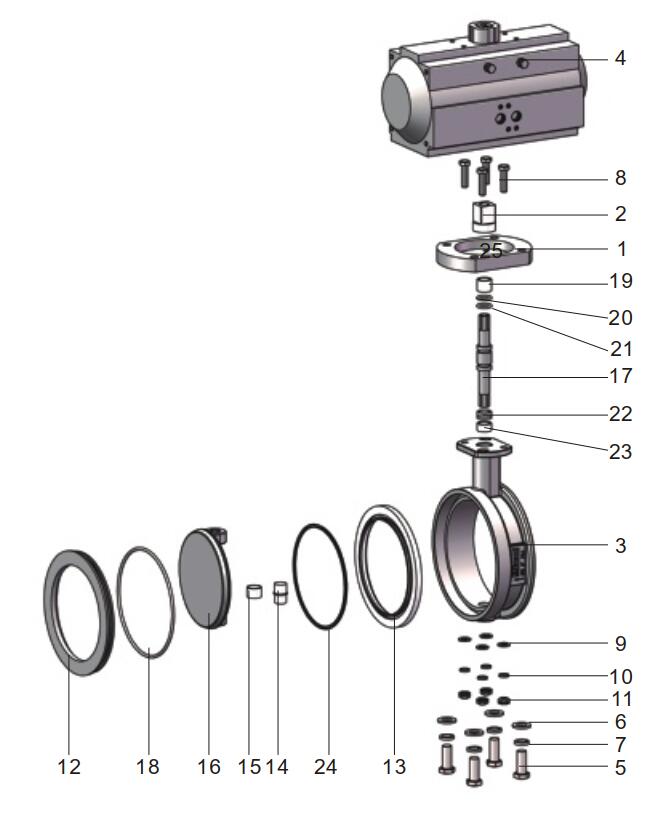 | | | |
| --- | --- | --- |
| Item | Part No. | Description |
| 1 | L S212K01-01 | Adaptor Flange |
| 2 | LS212K01-02 | Connection sleeve |
| 3 | L S212K01-03 | 5" Body |
| 4 | WG09RT1 60DA | Pneumatic Actuator |
| 5 | 85983300M12* 30 | M10 Bolt |
| 6 | 8598100012 | Washer |
| 7 | 8598110012 | 10 Spring Washer |
| 8 | 85983300M8*25 | M8 Bolt |
| 9 | 859810008 | 8 Washer |
| 10 | 85981 1008 | Spring Washer |
| 11 | 85984400M8 | M8 Nut |
| 12 | DLJ65C01-02 | 5" Seal Clamp Plate |
| 13 | DLJ65C01-03 | 5" Main Seal |
| 14 | DLJ64C01-05 | Bottom Spindle |
| 15 | DLJ64C01-06 | Bottom Bush |
| 16 | DLJ65C01-04 | 5" Closure Plate |
| 17 | DLJ68001-07 | Spindle |
| 18 | 85320000140*3.55 | 140×3.55 O-Ring |
| 19 | DLJ68001-09 | Split Bearing |
| 20 | DLJ68001-10 | 14×3 O-Ring |
| 21 | DLJ68001-17 | 13.4×3 Encapsulated O-Ring |
| 22 | DLJ68001-18 | Spindle Packing |
| 23 | DLJ68001-19 | Bearing |
| 24 | DLJ65C01-09 | U-Ring |