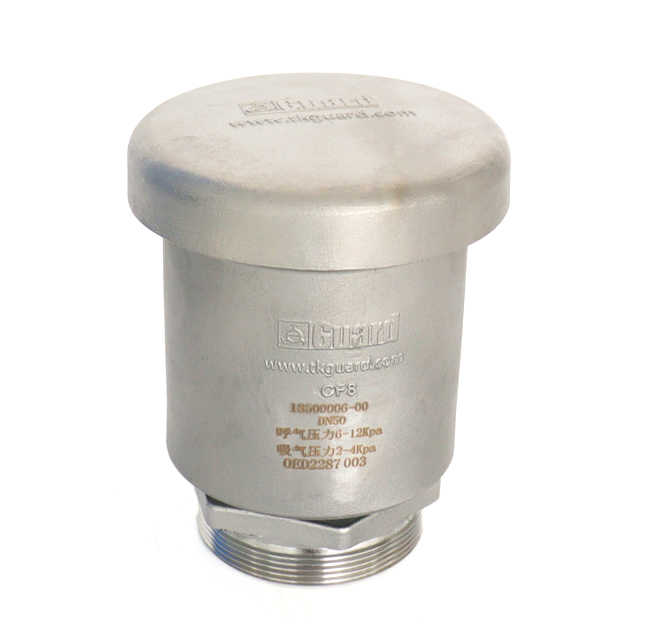 Part No : 18500006-00
Norminal Diameter: 50MM
Nominal Pressure: 6Bar
Design Tempreature: -40°C~ + 120°C
Contact Part: CF8
Seal: NBR
Anti-overflow Breathing Valve (External Thread) – threaded connection. Installed on the top of the tank car, the opening pressure of expiratory is 6 ~ 12KPa, and the opening pressure of inspiratory is -4 ~ 2KPa. Fire retardant nets are installed. With anti-overflow function, when the tank is tilted or turned over, prevent the tank medium from flowing out.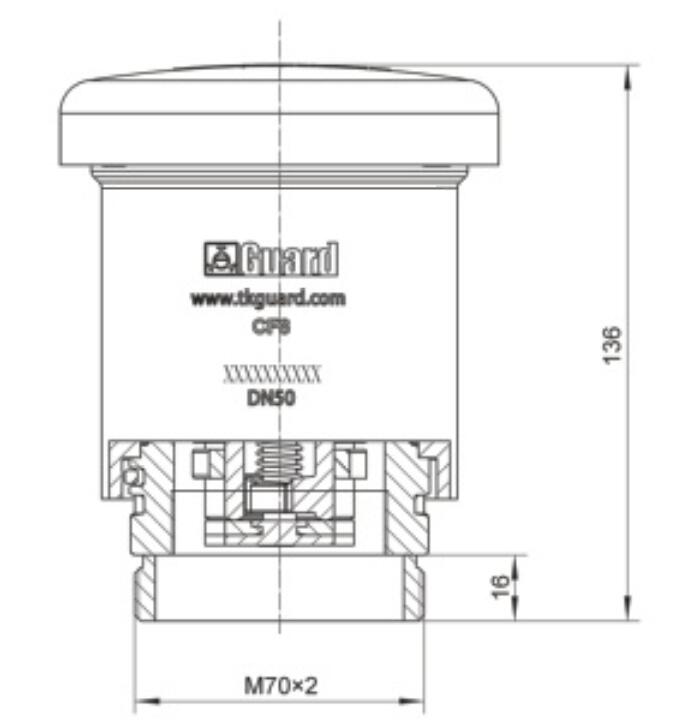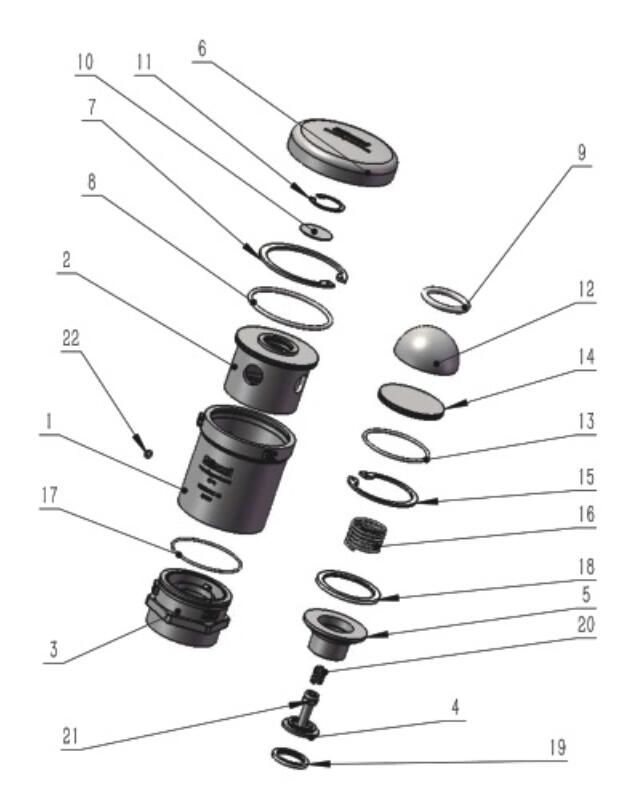 | | | |
| --- | --- | --- |
| Item | Part No. | Description |
| 1 | 18500006-01-00 | Body |
| 2 | 18500005-02 | SealSeat |
| 3 | 18500005-03 | Seat |
| 4 | 18500005-04 | Solid Poppet |
| 5 | 18500005-05 | Solid Poppet |
| 6 | 18500005-06 | Cap |
| 7 | 8598150082 | 82 Ring |
| 8 | 8531000077.5*1.8 | 77.5*1.8 O-ring |
| 9 | 8531000037.5*5.3 | 37.5*5.3 O-ring |
| 10 | 18500005-07 | Wire Fabric Arrester |
| 11 | 8598150032 | 32 Ring |
| 12 | 18500004-03 | Ball |
| 13 | 8531000061.5*1.8 | 61.5*1.8 O-ring |
| 14 | 18500005-08 | Wind Screen |
| 15 | 8598150065 | 65 Ring |
| 16 | 18500005-09 | Spring |
| 17 | 85310000967*1.8 | 67*1.8 Ring |
| 18 | 18500005-10 | Gasket |
| 19 | 18500005-11 | Gasket |
| 20 | 18500005-12 | Spring |
| 21 | 85985500M8 | M8Nut |
| 22 | 85988700M6*8 | M6*8 Nut |