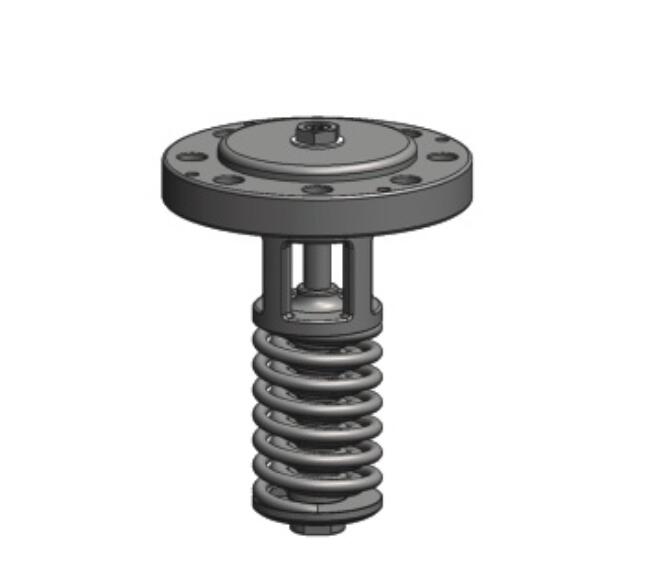 Part No.: AF80XXXX000X
Connection:8x ф 22 x PCD190
Nominal Diameter: DN80
Nominal Pressure: 40Bar
Design Temperature: – 55°C ~ 80C
Contact Parts: 316/304
Seal: R-PTFE
LPG Internal Relief Valve(Full Flange)is designed for pressure ranges from 6.9 to 23.5 Bar. Contact parts are made of 304/316 stainless steel. Install Teflon seals as standard.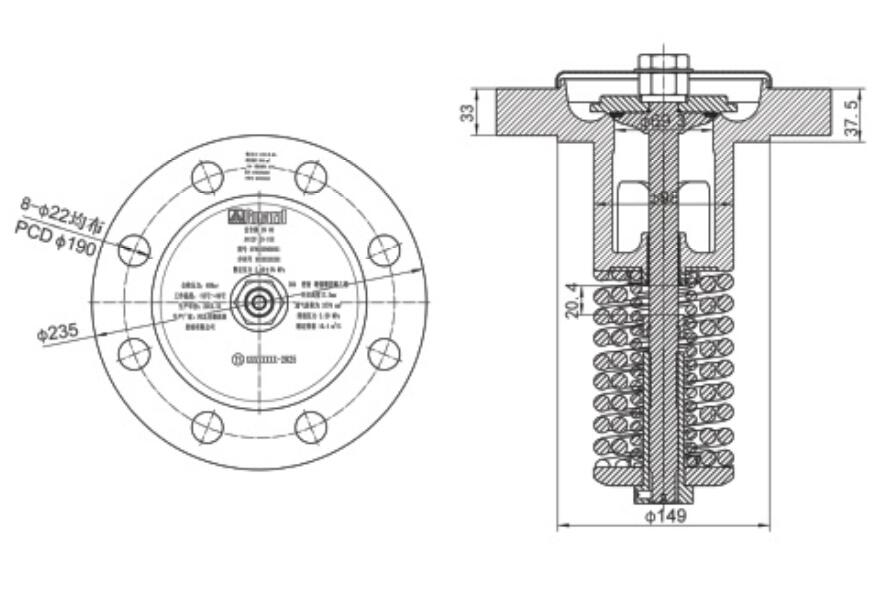 | | | |
| --- | --- | --- |
| Item | Part No. | Description |
| 1 | AF8018500001-01-00 | Body Assembly |
| 2 | AF8034480001-02 | Packing Gland |
| 3 | AF8018500001-04 | Solid Poppet |
| 4 | 85984600M20 | M20X1.5Nut |
| 5 | AF8034480001-05 | Gasket |
| 6 | AF8034480001-06 | Nut |
| 7 | 85981 30020 | Gasket |
| 8 | AF8034480001-07 | Cap |
| 9 | 8559000019*1.8 | O-ring |
| 10 | AF 8034480001-08 | MainSeal |
| 11 | AF 8034480001-10 | Spring Seat |
| 12 | AF 8034480001-12 | Height Limit Tube |
| 13 | AF8034480001-13 | Ring |
| 14 | XXXXXXXXXX | Spring Assembly |
| 15 | AF8034480001-17 | Nut |
| 16 | AF8020900001-02 | Spring Pedestal |
| 17 | 85998000M6*12 | Nut |