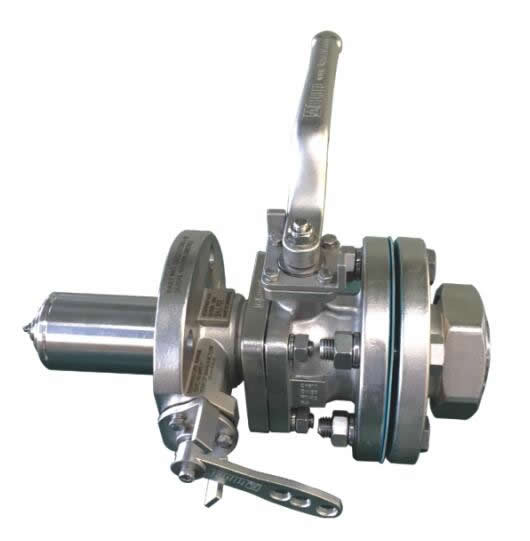 Part No. : QGQ21 D5001-00
Norminal Diameter: DN50
Design Pressure: PN40
Design Tempreature: -55°C-80°C
Material: 316
2″ T50 Liquid Valve- -500PSI(34 .5bar) pressure setting, test pressure 1015PSI(70 Bar). Inlet flange drilled 4x ф 18 holes equi-spaced on 125mm PCD. Complete with 2″ ball valve. Supplied with a 3.25″ ACME outlet and cap.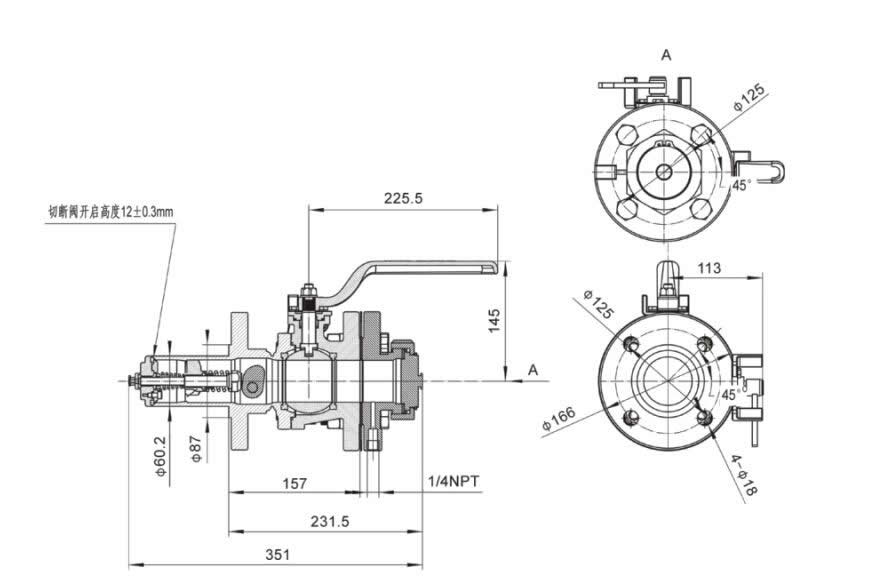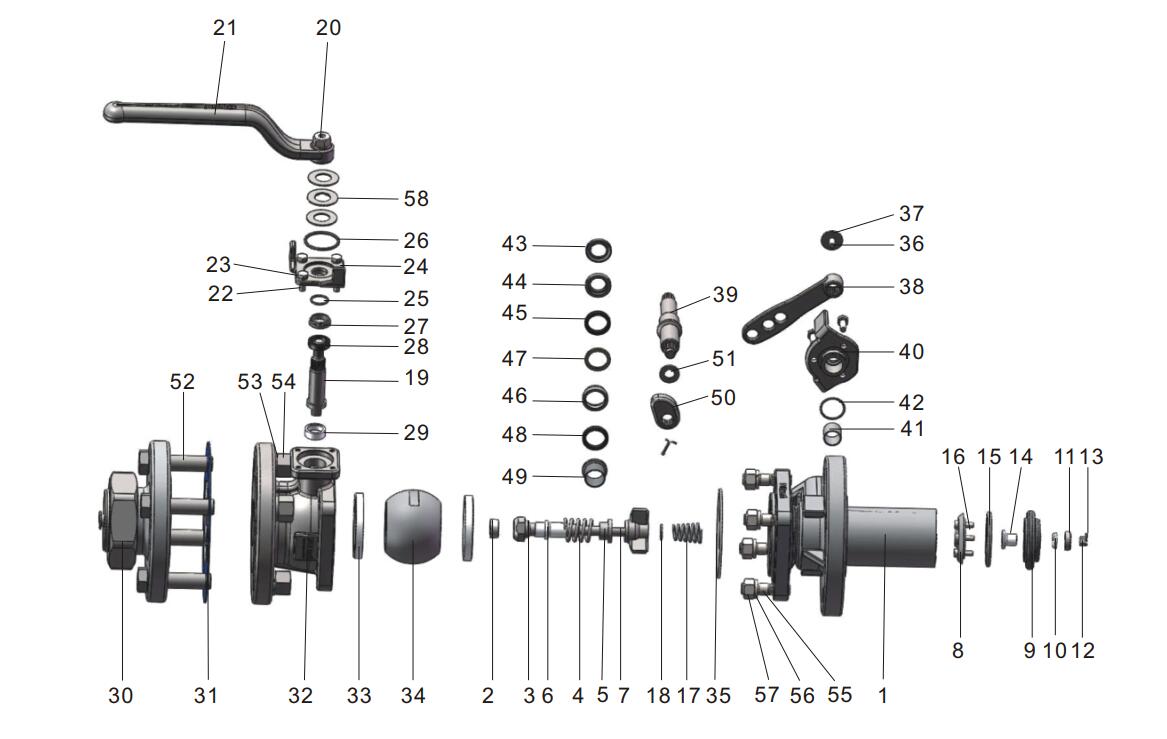 | | | |
| --- | --- | --- |
| Item | Part No. | Description |
| 1 | QGQ21D5001-01 | Foot Valve Body |
| 2 | QGQ21D5001-02 | Supporting Part |
| 3 | QGQ21D5001-03 | Push Stem |
| 4 | QGQ21D5001-04 | Spring |
| 5 | QGQ21D5001-05 | Spring Pad |
| 6 | QGQ21D5001-06 | Stem Guide Bush |
| 7 | QGQ21D5001-07 | Stem Guide |
| 8 | QGQ21D5001-09 | Poppet Head |
| 9 | QGQ21D5001-10 | Seal |
| 10 | QGQ21D5001-11 | Seal |
| 11 | QGQ21D5001-12 | Seal Retainer |
| 12 | GB 6179-86 | | Nut |
| 13 | GB 91-2000 | Split Pin |
| 14 | QGQ21D5001-13 | Guide Bush |
| 15 | QGQ21D5001-14 | Seal |
| 16 | GB/T 70. 1-2000 | Cap Screw |
| 17 | QGQ21D5001-15 | Spring |
| 18 | QGQ21D5001-16 | Spring Head |
| 19 | QGQ21D5001-17 | Spindle |
| 20 | GB/T 6184-2000 | | Nut |
| 21 | QGQ21D5001-18 | T50 Handle |
| 22 | DIN933 | Hexagon bolt |
| 23 | GB/T 93-1981 | Spring Washer |
| 24 | QGQ21D5001-20 | Packing Gland |
| 25 | GB3452.1-92 | O-Ring |
| 26 | GB3452.1-92 | O-Ring |
| 27 | QGQ21D5001-21 | Spindle Packing |
| 28 | QGQ21D5001-22 | Seal |
| 29 | QGQ21D5001-23 | Spindle Packing |
| | | |
| --- | --- | --- |
| Item | Part No. | Description |
| 30 | QGQ21D5001-04-00 | 3.25 Flanged Outlet |
| 31 | 1 1500003-00 | Gasket |
| 32 | QGQ21 D5001-26 | Body |
| 33 | QGQ21D5001-27 | Ball Seat |
| 34 | QLF65001-02 | Ball |
| 35 | QGQ21D5001-28 | Gasket |
| 36 | GB/T70.1-2000 | Cap Screw |
| 37 | JZ964C01-08 | Washer |
| 38 | QGQ21D5001-29 | Handle |
| 39 | QGQ21D5001-30 | Spindle |
| 40 | QGQ21D5001-31 | Packing Gland |
| 41 | QGQ21D5001-32 | Bush |
| 42 | GB3452.1-92 | O-Ring |
| 43 | QGQ21D5001-33 | Top Bush |
| 44 | QGQ21D5001-34 | Top Junk Ring |
| 45 | QGQ21D5001-35 | V Seal |
| 46 | QGQ21D5001-36 | Bottom Junk Ring |
| 47 | QGQ21D5001-37 | Spindle Packing |
| 48 | QGQ21D5001-38 | Seal |
| 49 | QGQ21D5001-39 | Bush |
| 50 | QGQ21D5001-40 | Operating Cam |
| 51 | GB 97. 1-1985 | Washer |
| 52 | DIN933 | Hexagon Nut |
| 53 | GB/T 93-1981 | Spring Washer |
| 54 | DIN 934 | Nut |
| 55 | GB 899-88 | Stud |
| 56 | GB/T 93-1981 | Spring Washer |
| 57 | DIN 934 | Nut |
| 58 | QGQ21D5001-19 | Bellville Washer |