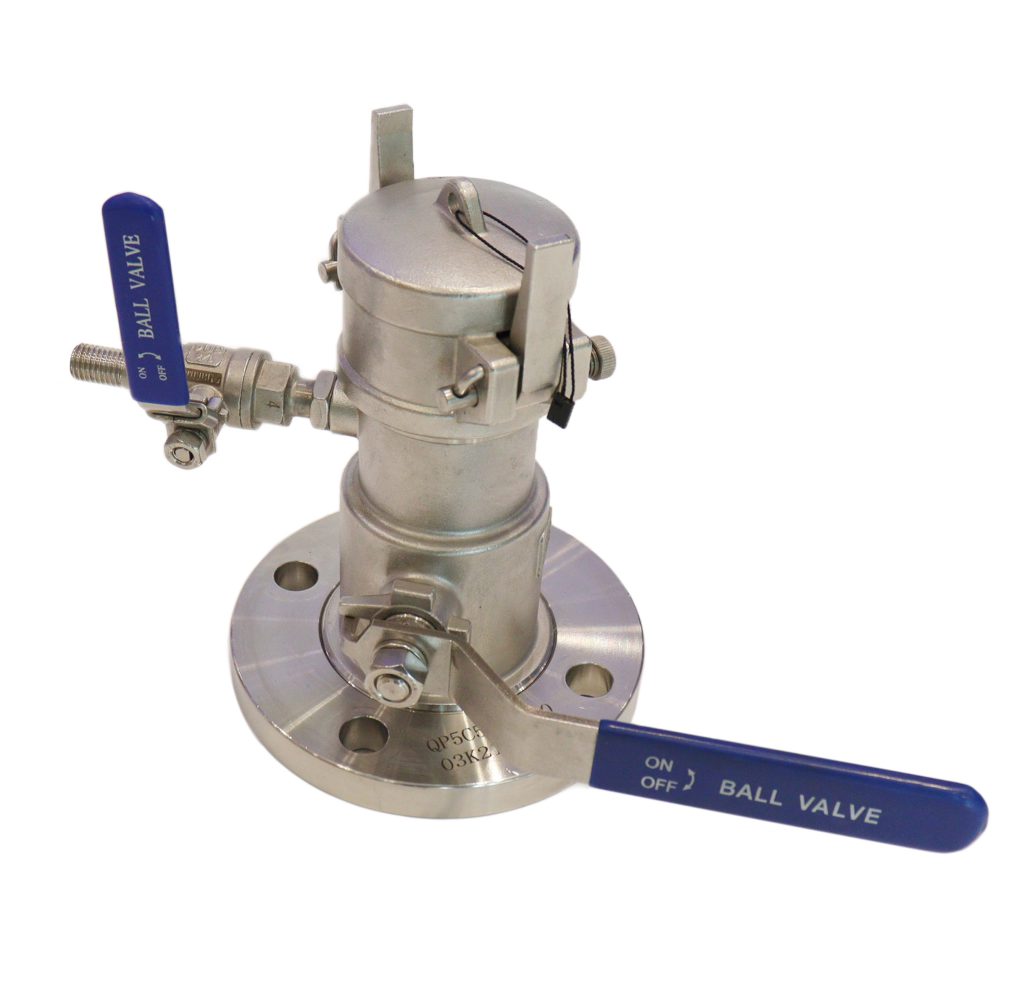 Part No.: QP5C5001-00
Connection:
4x ф 17.5xPCD 125
Nominal Diameter: DN50
Nominal Pressure: PN25
Design Temperature: – 409C ~ 80C
Contact Parts: CF8
Seal: PTFE
DN50 LPG Ball Valve, the Valve body and flange are threaded connection. The valve body is also equipped with a special small ball valve and DC quick coupling. Multi stage seal on spindle.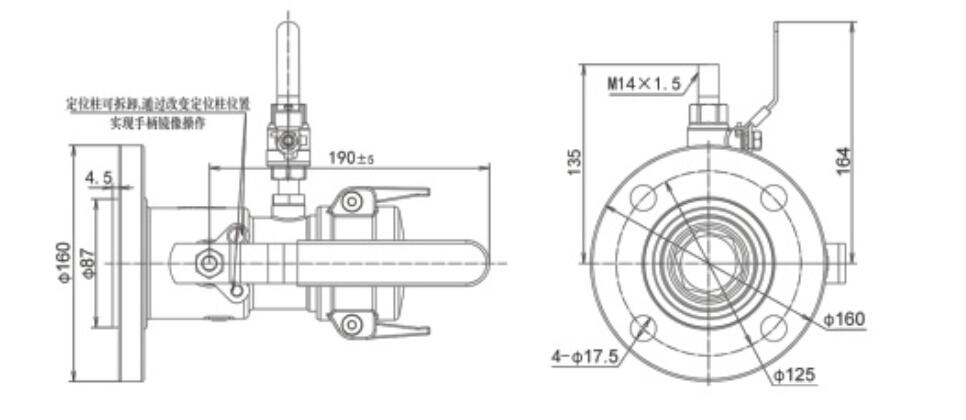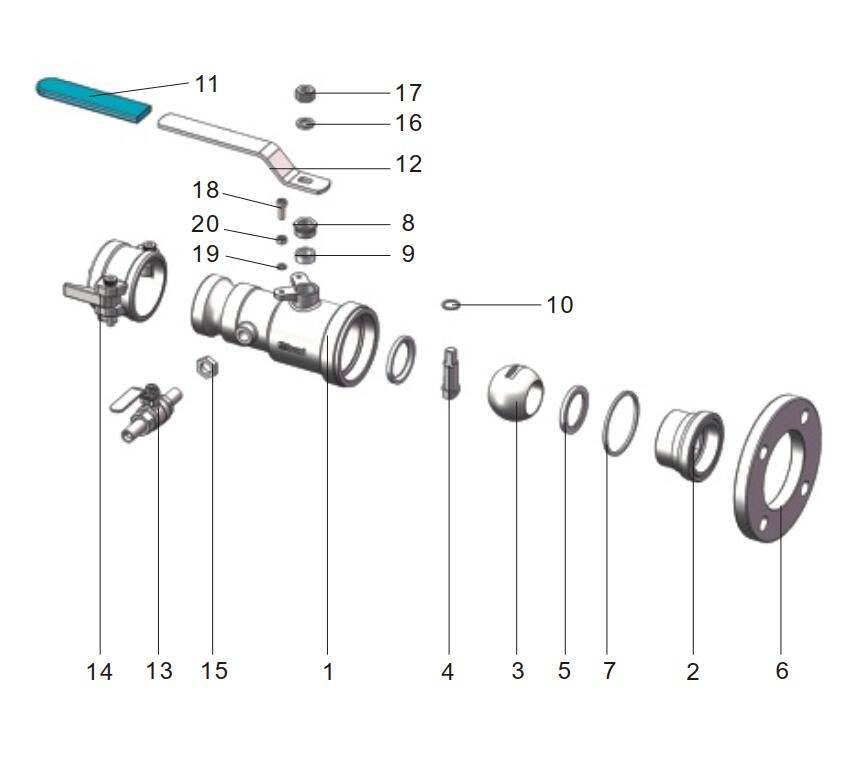 | | | |
| --- | --- | --- |
| Item | Part No. | Description |
| 1 | QP5C5001-01 | LPG DN50 Body |
| 2 | QP5C5001-02 | LPG DN50 Plug |
| 3 | QP5C5001-03 | 60X38X9.5X8 Ball |
| 4 | QP5C5001-04 | Ball |
| 5 | QP5C5001-05 | Ball Seal |
| 6 | QP5C5001-06 | LPG DN50 Flange |
| 7 | QP5C5001-07 | LPG Dn50 Body Seal |
| 8 | QP5C5001-08 | Gland |
| 9 | QP5C5001-09 | Stuffing |
| 10 | QP5C5001-10 | Gasket |
| 11 | QP5C5001-11 | Handle cover |
| 12 | QP5C5001-12 | 2Handle |
| 13 | QP5C5001-13-00 | Welding Assembly |
| 14 | QP5C5001-14-00 | DN50 DC Type Quick Coupling Assembly |
| 15 | 85984600M14 | Nut |
| 16 | 8598110012 | Spring Washer |
| 17 | 85984400M12 | Nut |
| 18 | 85988100M6*1 6 | M6x16 Capscrew |
| 19 | 859811006 | Spring Washer |
| 20 | 85984400M6 | M6Nut |