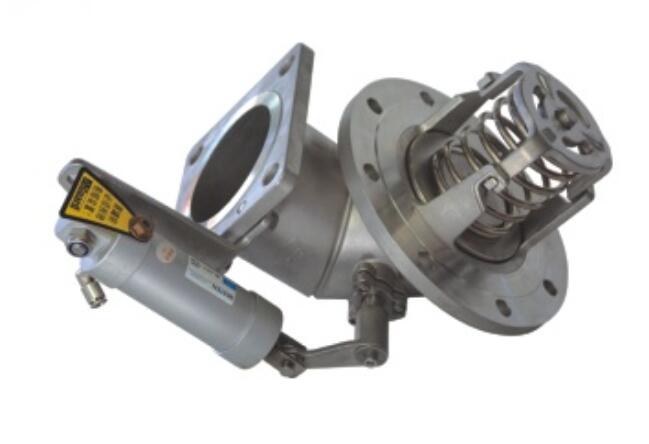 Part No.: JZ964C01-00 .
Connection:
8x ф 14x PCD190
4x ф 17 x PCD170
Nominal Diameter: 88mm
Nominal Pressure: PN6
Design Temperature: – 40°C~ + 200°C
Contact Parts: CF8
Seal: PTFE、VITON
4″90° Bottom Discharge – The inlet flange is 8x ф 14 on the flange surface of PCD 190mm. The outlet flange is 4x ф 17 on the flange surface of PCD 170mm. The products can also be equipped with emergency cutting and high temperature melting device, the main seal adopts Viton material sealing ring.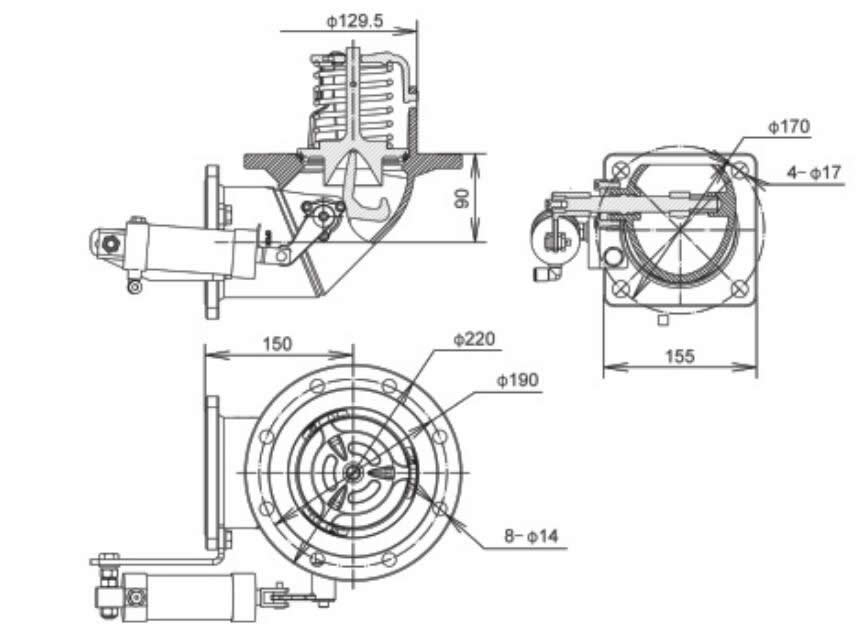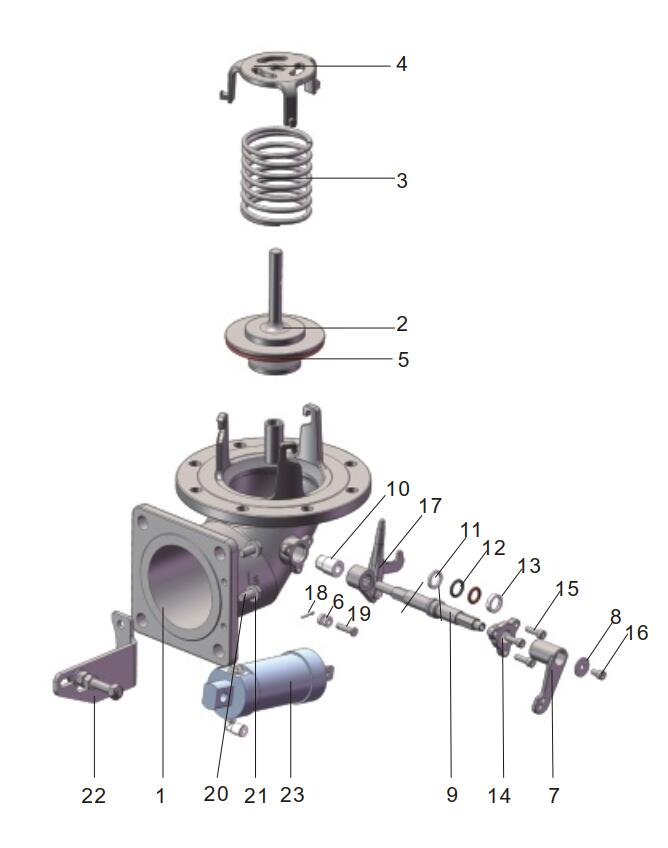 | | | |
| --- | --- | --- |
| Item | Part No. | Description |
| 1 | JZ964C04-01 | Body |
| 2 | JZ964C01-02 | Solid Poppet |
| 3 | JZ964C01-03 | Spring |
| 4 | JZ964C04-02 | Spring Top Plate |
| 5 | JZ964C01-05 | Encapsulated O-Ring |
| 6 | JZ964C01-06 | Washer |
| 7 | JZ964C01-07 | Connections |
| 8 | 859821006 | Washer |
| 9 | JZ964C04-03 | Spindle |
| 10 | JS464C01-05 | Bearing |
| 11 | JS468001-11 | Spindle Packing |
| 12 | JS468001-10 | O-Ring |
| 13 | JS468001-09 | Spindle Packing |
| 14 | JS368001-08 | Stuffing Clamp |
| 15 | 859881 00M6*20 | Capscrew |
| 16 | 85988100M6*10 | Capscrew |
| 17 | JS464C01-06-00 | Crank Block Assembly |
| 18 | 859860002*14 | SplitPin |
| 19 | 859860002*14 | Hinge Pin |
| 20 | 85983300M10*18 | Bolt |
| 21 | 8598 100010 | Washer |
| 22 | JZ964C01-17-00 | Support Bracket Assembly |
| 23 | JZ964C01-18-00 | Cylinder Assembly |