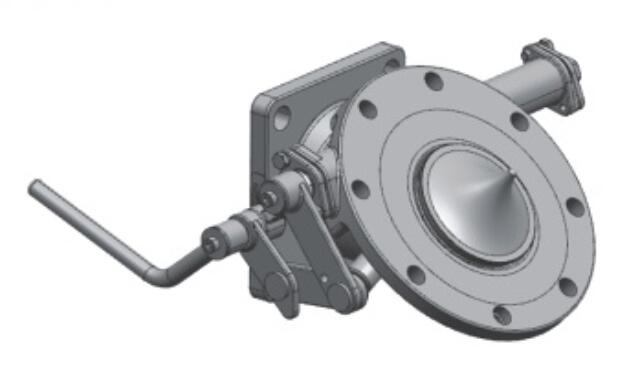 Part No.: JX468008-00
Connection:
8xф14x PCDф 178
4x ф 17x PCDф 160
Nominal Diameter: 78mm
Nominal Pressure: PN4
Design Temperature: – 20°C~ + 200°C
Contact Parts: CF8M
Seal: PTFE、FEP+ Silicone、VITON
3″45° Quick Flow Bottom Valve-Inlet flange drilled 8x ф 14mm holes equi -spaced on a PCD 178, Outlet flange drilled 4x ф 17mm holes equi -spaced on a PCD 160. The fast flow bottom valve adopts full heating, which can realize the heating function of the valve body to the greatest extent. The main sealing gasket adopts imported 0-ring covering. .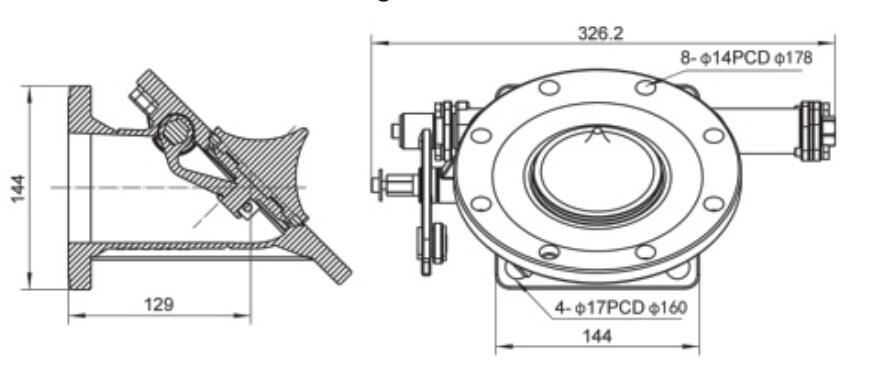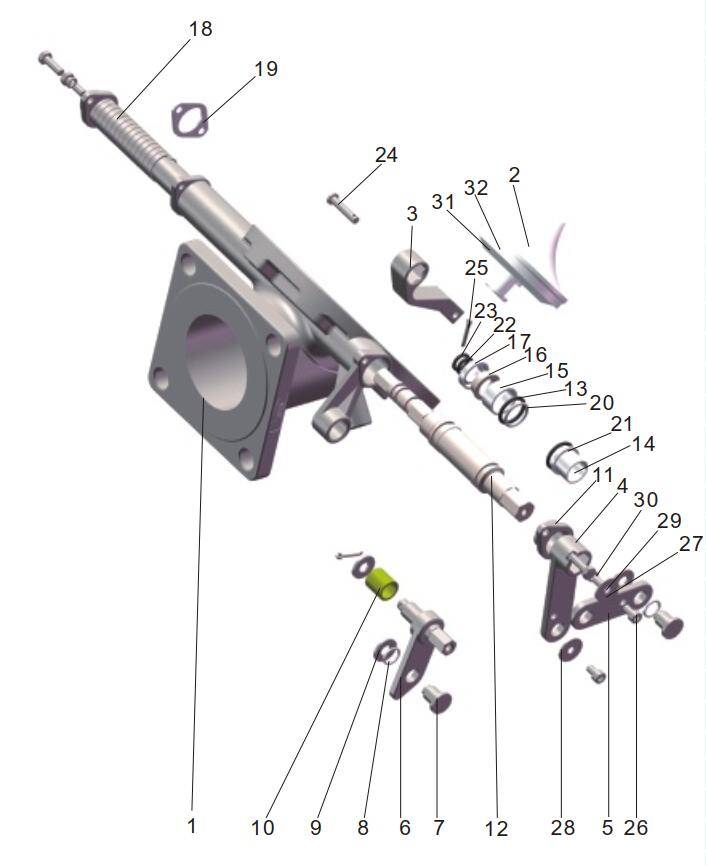 | | | |
| --- | --- | --- |
| Item | Part No. | Description |
| 1 | JX468008-01-00 | Body Assembly |
| 2 | JX468008-03 | Solid Poppet |
| 3 | JX468001-03 | Crank |
| 4 | JX468001-04 | Connecting Link 1 |
| 5 | JX468001-05 | Connecting Link2 |
| 6 | JX468001-06 | Connecting Link 3 |
| 7 | JX468001-07 | Hinge Pin |
| 8 | JX468001-08 | Plain Washer |
| 9 | QKB04001-05 | Air Valve Small Piece |
| 10 | JX468001-10 | Bushing |
| 11 | JX468001-11 | Stuffing Clamp |
| 12 | JX468001-12 | Spindle |
| 13 | 8536002020*2.6 | O-Ring |
| 14 | JX468001-13 | Bearing |
| 15 | JX468001-14 | Bearing |
| 16 | JX468001-30 | Bushing |
| 17 | JX468001-15 | Taperde Washers |
| 18 | JX468001-26-00 | Spring Assembly |
| 19 | JX468001-19 | SealGasket |
| 20 | 8561000021*2.6 | O-Ring |
| 21 | 8532000020*2.65 | O-Ring |
| 22 | 8561000011.5*2.6 | O-Ring |
| 23 | 8532000011.2*2.65 | O-Ring |
| 24 | 859964006*30 | Hinge Pin |
| 25 | L S212501 | SplitPin |
| 26 | 85988100M6*10 | Capscrew |
| 27 | JZ964C01-08 | Plain Washer |
| 28 | 859860002*14 | Split Pin |
| 29 | 85983300M6*20 | Bolt |
| 30 | 859811006 | Spring Washer |
| 31 | JX468005-03 | Solid Poppet |
| 32 | JX468008-02 | O-Ring |