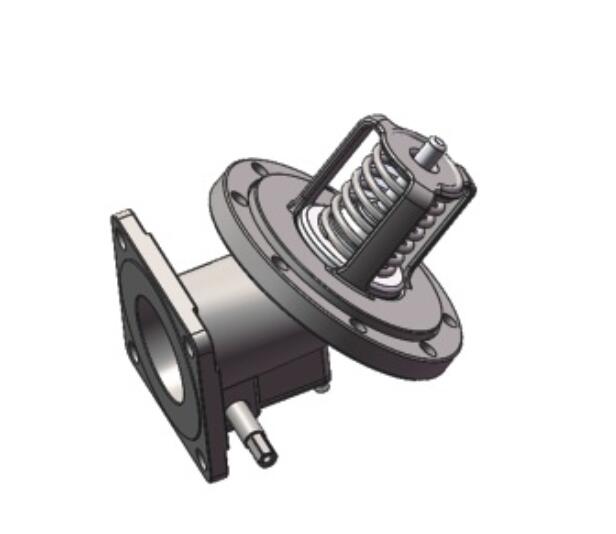 Part No: JS468025-00
Connection:
Flange Drilled: 8x ф14xPCD178
Outlet: 4xф16.5xPCD160
Nominal Diameter: 80mm
Nominal Pressure: 2.67Bar
Design Temperature: -20°C-+ 100°C
Contact Parts:Halar
Seal: Viton
3″45° Halar coated Footvalve – Inlet flange drilled 8x ф 14mm holes equi-spaced on a PCD ф 178. Outlet flange drilled 8x ф 16.5mm holes equi-spaced ona PCD ф 160.
The valve body is made of 316 stainless steel. The materials of parts contacting the goods are coated with Halar coating. The jacking rod head is covered with PTFE. Main seal is encapsulated O-Ring.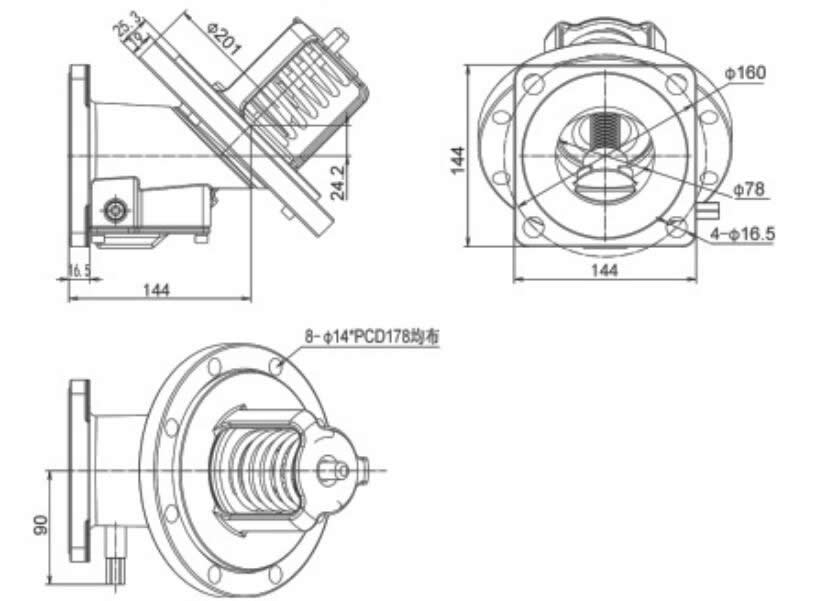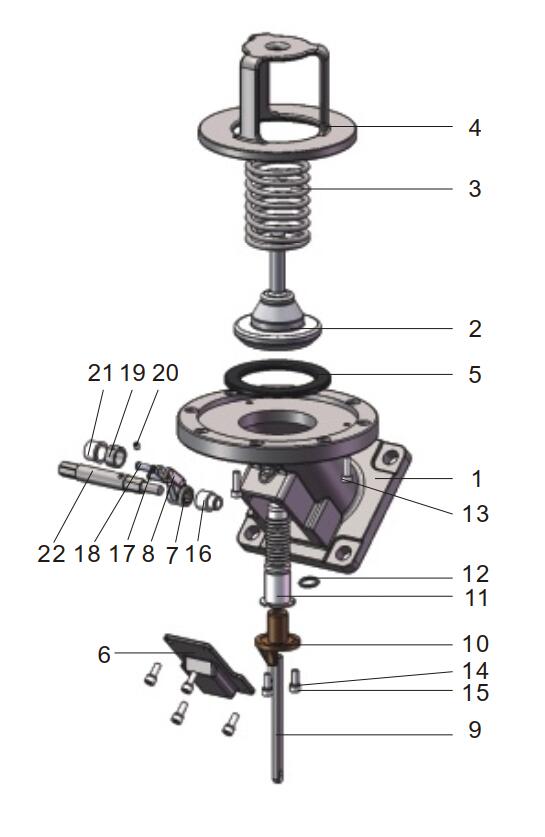 | | | |
| --- | --- | --- |
| Item | Part No. | Description |
| 1 | JS468025-01 | Body |
| 2 | JS468025-02 | Solid Poppet |
| 3 | JS468025-15 | Spring |
| 4 | JS468025-03 | Spring Top Plate |
| 5 | JS468025-04 | Gasket |
| 6 | JS468025-12 | Stuffing Clamp |
| 7 | JS468025-08 | Crank |
| 8 | JS468025-07 | Connection Sleeve |
| 9 | JS468025-06 | Top Rod Shaft |
| 10 | JS468025-13 | Fixed Sets |
| 11 | JS468025-05 | Retractable Sleeve |
| 12 | 8532000020*2.65 | O-Ring |
| 13 | 85998100M6*20 | Capscrew |
| 14 | 859811006 | Spring Washer |
| 15 | 85998100M6*16 | Capscrew |
| 16 | JS468025-10 | Bottom Sleeve |
| 17 | JS468001-06-04 | Washer |
| 18 | JS468001-06-03 | Hinge Pin |
| 19 | JS468025-14 | Location Tube |
| 20 | 85998000M5*6 | Hexagon Socket Flat End Set Screws |
| 21 | JS468025-11 | Upper Sleeve |
| 22 | JS468025-09 | Spindle |