Part No.: QAF65001-00
Connection:
Container Flange4x ф 18x PCD126
Outlet 4ф 18x PCD120-127
Nominal Diameter: 50mm
MAWP: 6.9Bar
Design Temperature: – 40°C~ + 190°C
Contact Parts: 304/PFA
Seal: PTFE
2″ PFA Lined Ball Valve – left open or right open. Adopt one-piece ball stem design, with double sealing effect, the lining layer adopts soluble PTFE high-purity raw materials, with excellent corrosion resistance, high (low) temperature resistance, non-adhesive and electrical insulation, can resist the corrosion of various strong acids, strong alkalis, strong oxidants. It has the advantages of quick and convenient opening and closing, and small opening and closing force.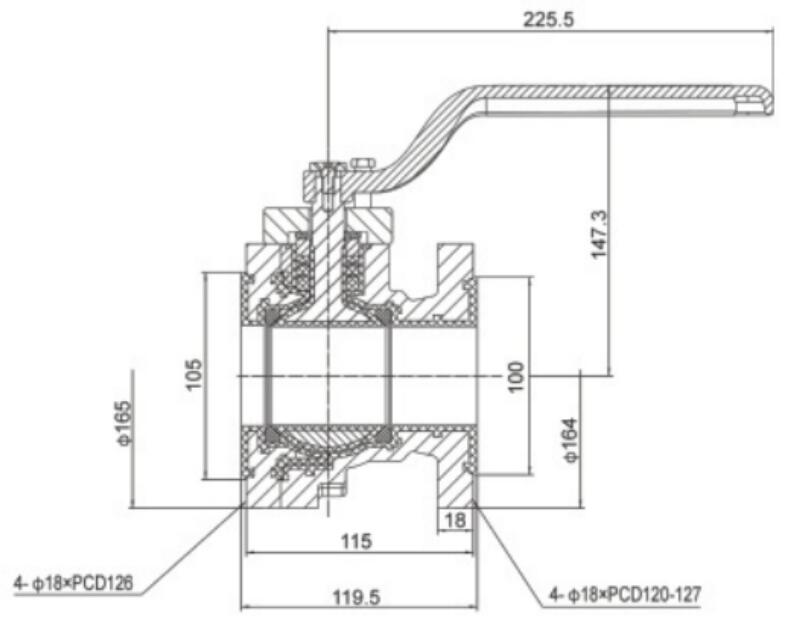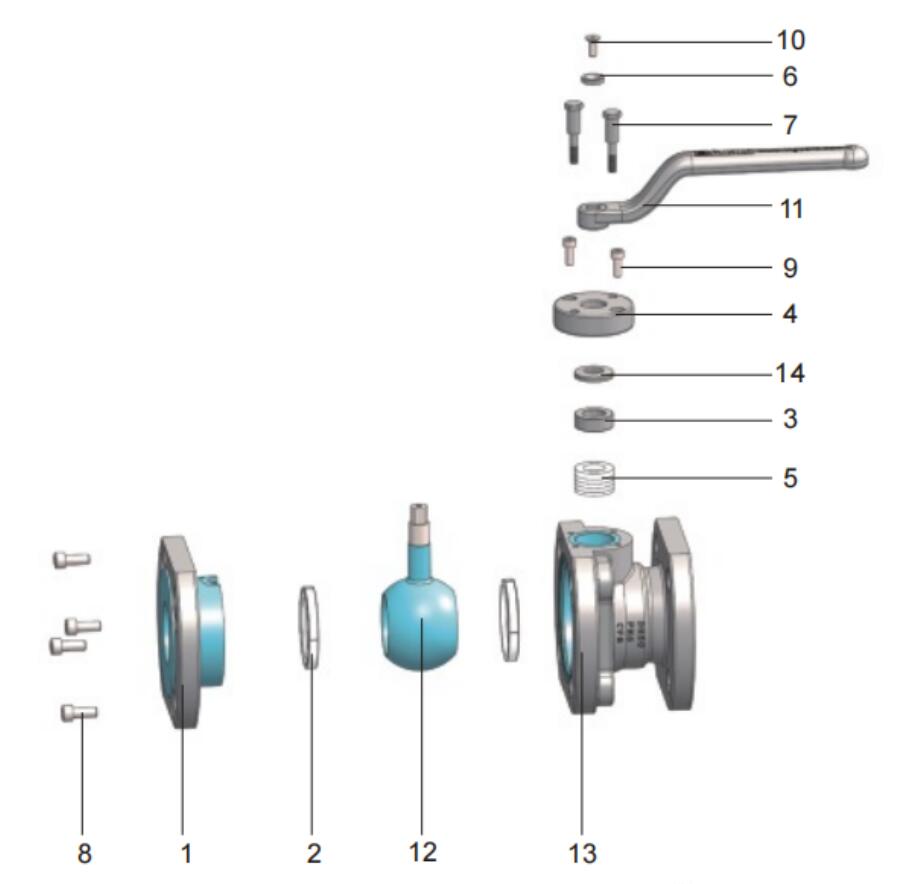 | | | |
| --- | --- | --- |
| Item | Part No. | Description |
| 1 | QAF65001-02 | Plug |
| 2 | QAF65001-03 | Main Seal |
| 3 | QAF65001-10 | Junk Ring |
| 4 | QAF65001-07 | Stuffing Clamp |
| 5 | QAF65001-12 | Spindle Packing |
| 6 | QAF65001-08 | Washer |
| 7 | QAF65001-06 | Limited Mast |
| 8 | 859988008*20 | Stop Bolt |
| 9 | 859988006*16 | Stop Bolt |
| 10 | 859988005*15 | Countersunk Setscrew |
| 11 | QKB04001-09 | BSP1.5" Handle |
| 12 | QAF65001-04-00 | One-piece Ball Stem |
| 13 | QAF65001-01-00 | Valve Body Assembly |
| 14 | QAF65001-13 | Belleville Spring |