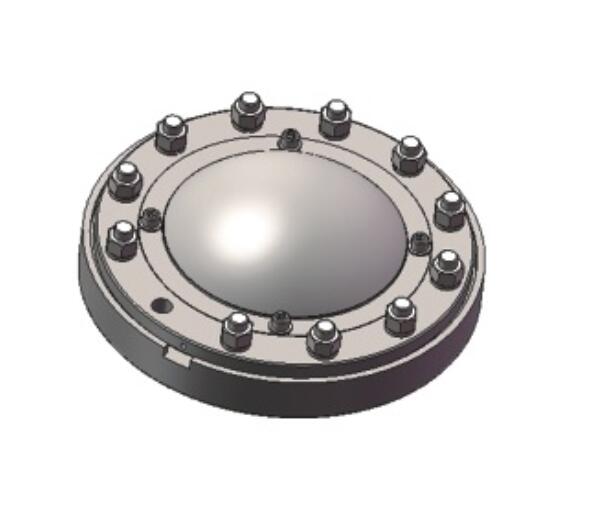 Part No: LS201G01-00
Nominal Diameter: 260.1mm
Nominal Pressure: PN6
Design Temperature: – 40C~ + 200°C
Contact Parts: 316L
Seal: PTFE
10″ Rupture Disc Holder-12 fixed. 12-M20 bolts are used to distribute on ф 350 circles. The gripper is provided with a filter screen. Welding flanges, gripper flanges and dust cover are equipped with lead seals.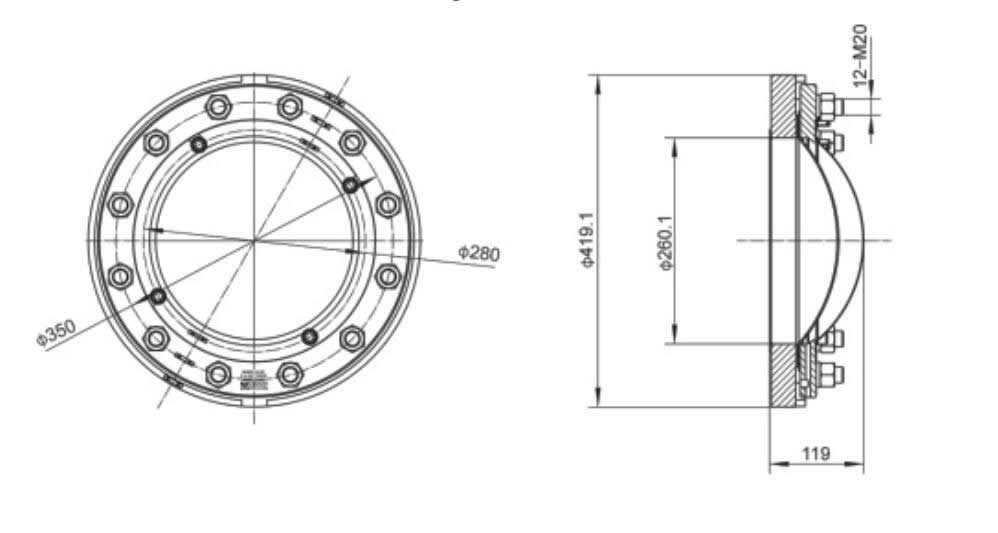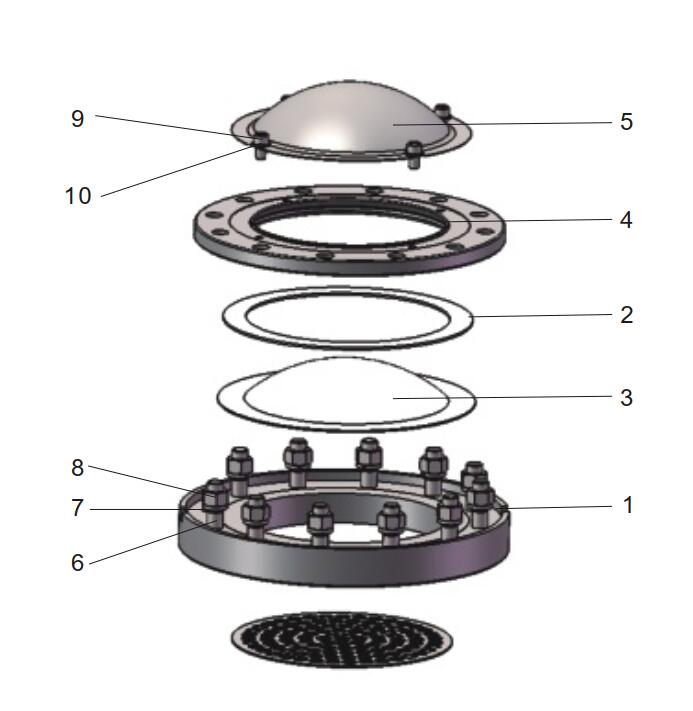 | | | |
| --- | --- | --- |
| Item | Part No. | Description |
| 1 | LS201G01-01-00 | Gripper Flange |
| 2 | LS201G01-02 | PTFE Washer |
| 3 | B250060001 | Rupture Disc |
| 4 | LS201G01-03-00 | Rupture Disc Holders |
| 5 | LS201G01-04-00 | Dust Cover |
| 6 | 85986900M20*55 | Stud |
| 7 | 85981 10020 | Washer |
| 8 | 85984400M20 | Nut |
| 9 | 85988100M12*20 | CapScrew |
| 10 | 85981 00012 | Washer |