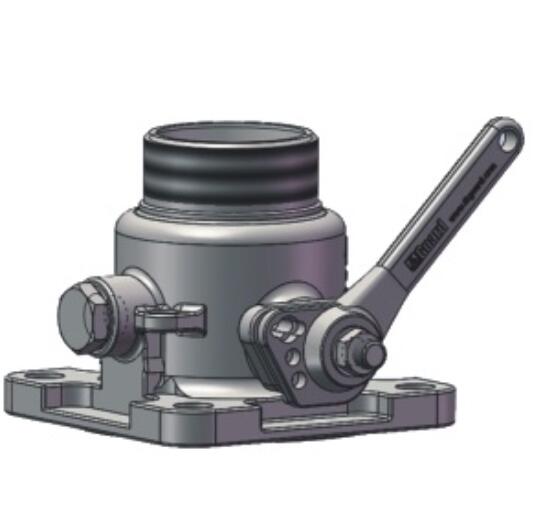 Part No.: QKB04011-00
Connection :
4x ф 11x PCD ф 103.5
Nominal Diameter: 32mm
Nominal Pressure: PN10
Design Temperature: – 409C ~ +200C
Contact Parts: CF3M
Seal: PTFE
1.5″ BSP Linkage Air Valve-1.5″ BSP Linkage-1.5″ BSP External thread outlet. With pressure gauge and mounting hole for protection frame.The pressure gauge is mounted on the left side of the handle.The handle is equipped with lead sealing holes and linkage installation hole,lead sealing hole as factory ,customs and customer inspection. The linkage installation hole as the air valve and other valve body linkage installation hole.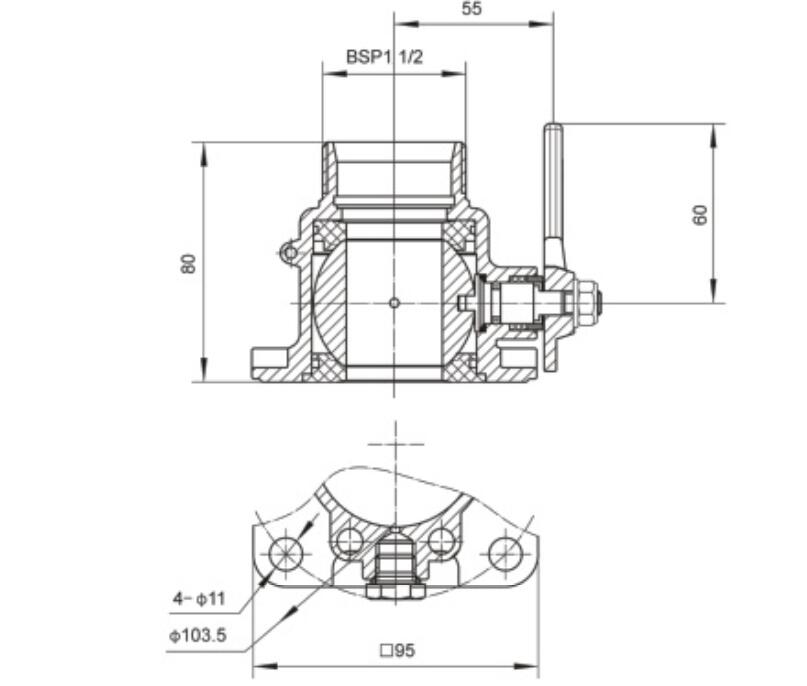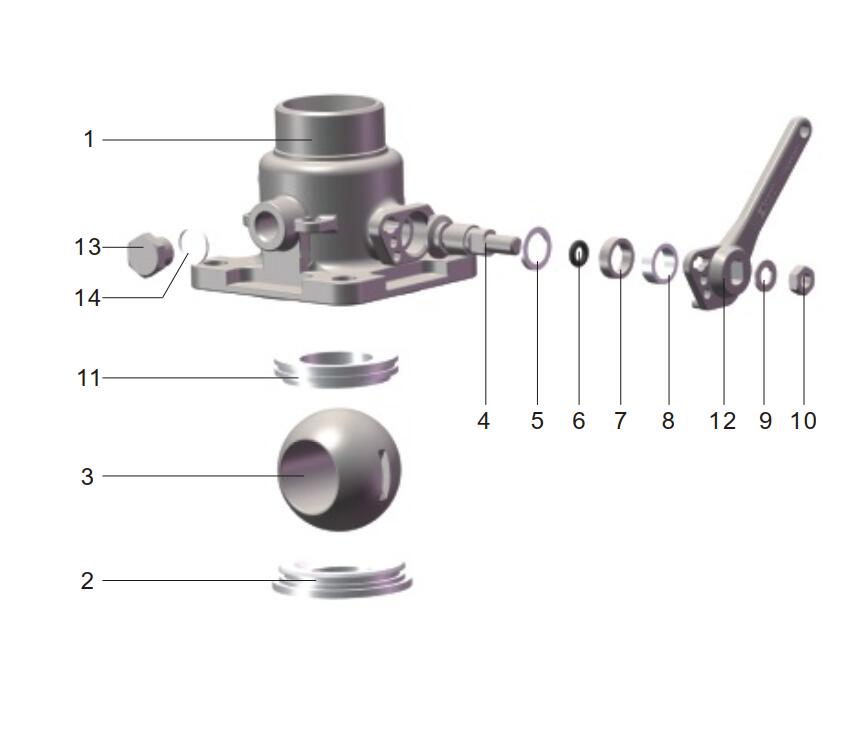 | | | |
| --- | --- | --- |
| ltem | Part No. | Description |
| 1 | QKB04001-01 | Body |
| 2 | QKB04001-02 | Ball Seal |
| 3 | QKB04001-03 | Ball |
| 4 | QKB04001-04 | Spindle |
| 5 | QKB04001-05 | Bottom Bearing |
| 6 | 853200009*2. 65 | O-Ring |
| 7 | QKB04001-06 | Stuffing |
| 8 | QKB04001-07 | Junk Ring |
| 9 | 8598 10008 | Washer |
| 10 | 85984 500M8 | M8Nut |
| 11 | QKB04001-08 | BallSeal |
| 12 | QKB04001-11 | Connecting Rod |
| 13 | ZAB46501-13 | Plug |
| 14 | ZAB46501-14 | Washer |