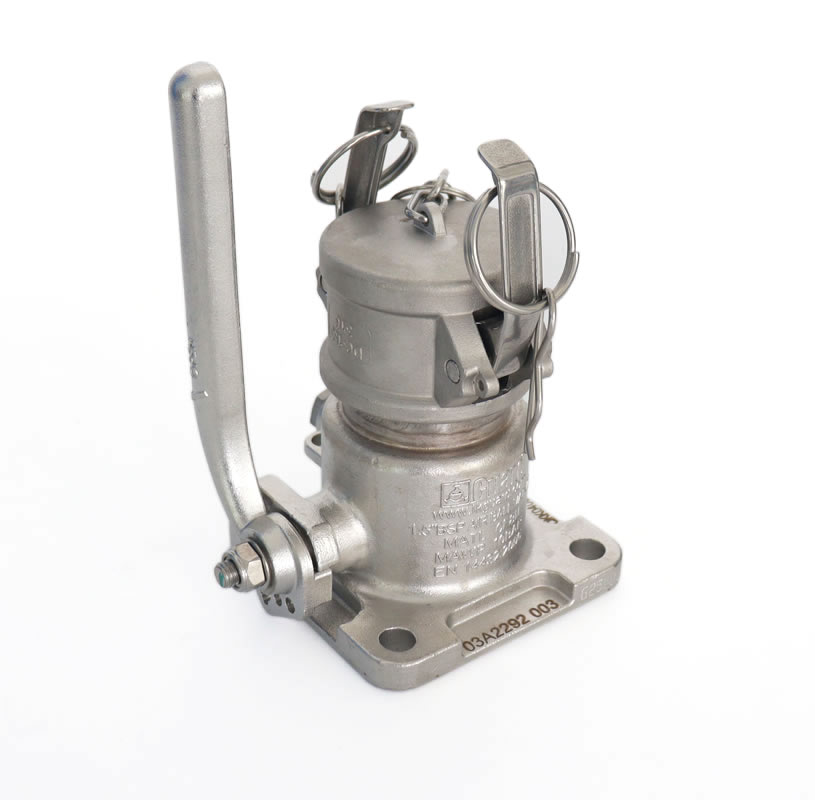 Part No.: QKK04001-00
Connection:
4x ф11xPCD ф 103.5
Nominal Diameter: 32mm
Nominal Pressure: PN6
Design Temperature: – 409C ~ +200°C
Contact Parts: CF8
Seal: PTFE
1.5″ Quick Connect Air Ball Valve-1 .5″ quick connect outlet.With pressure gauge and mounting hole for protection frame. The handle is equipped with lead sealing holes for factory,customs and customer inspection.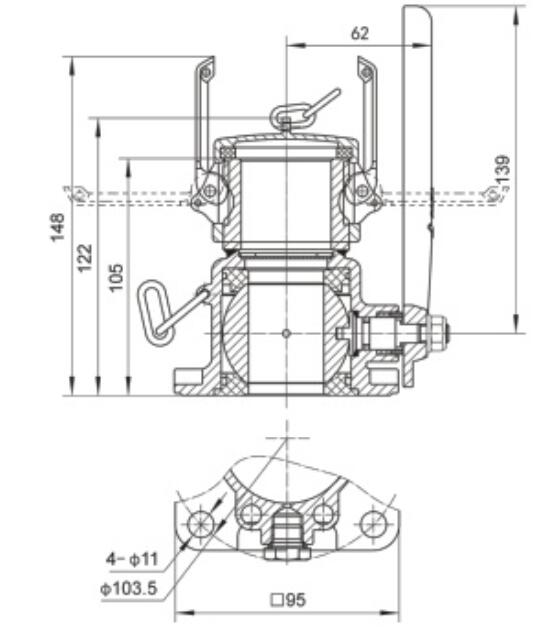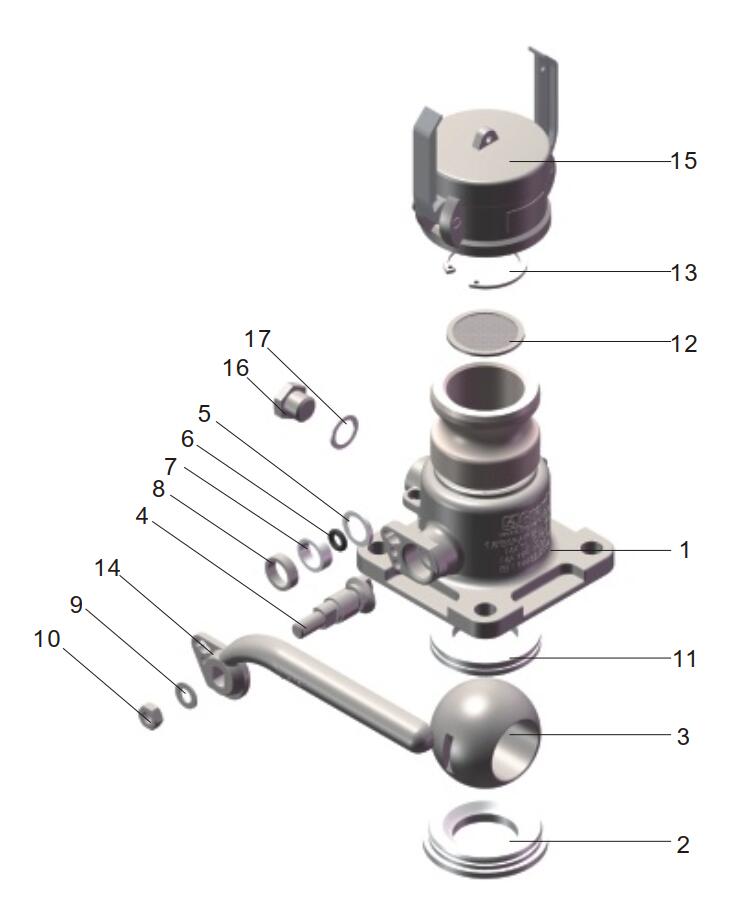 | | | |
| --- | --- | --- |
| Item | Part No. | Description |
| 1 | QKK04001-01-00 | Body |
| 2 | QKB04001-02 | Ball Seal |
| 3 | QKB04001-03 | Ball |
| 4 | QKB04001-04 | Spindle |
| 5 | QKB04001-05 | Bottom Bearing |
| 6 | 853200009*2.65 | 9*2.65 O-Ring |
| 7 | QKB04001-06 | Stuffing |
| 8 | QKB04001-07 | Junk Ring |
| 9 | 85981 0008 | 8 Washer |
| 10 | 85984 500M8 | 1 M8 Capscrew |
| 11 | QKB04001-08 | Ball Seal |
| 12 | QKB04001-14 | Gauze Filter |
| 13 | 85981 50038 | 38 Snap Ring |
| 14 | QKB04001-09 | Handle |
| 15 | 1 0404903-00 | DC Quick Coupling |
| 16 | ZAB46501-13 | Plug |
| 17 | ZAB46501-14 | Washer |