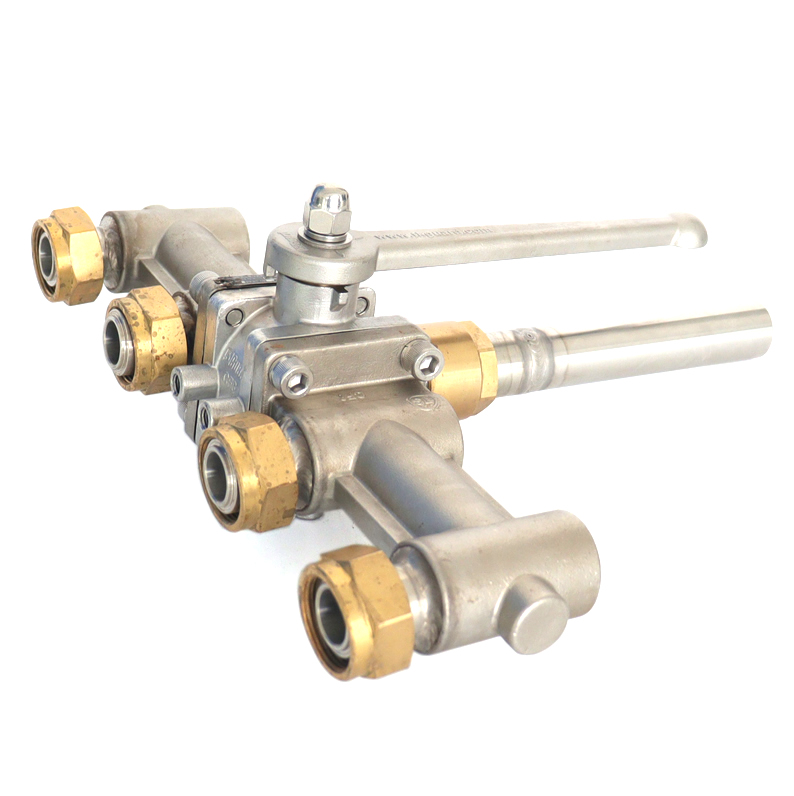 Part No.: DQS42502-00
Nominal Diameter: DN25
Nominal Pressure: 40Bar
Design Temperature: – 196°C ~ 80°C
Contact Parts: CF8
Seal: PCTFE,PTFE
DN25 Five Way Ball Valve-"T"type five-way ball valve is mainly used an the safety valve installation body of the combined safety system valve. With PCTFE seal. Design temperature range- 196°C-80°C.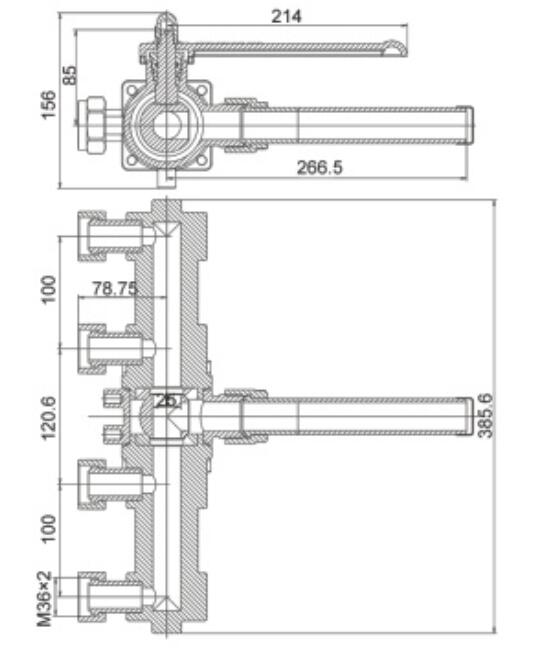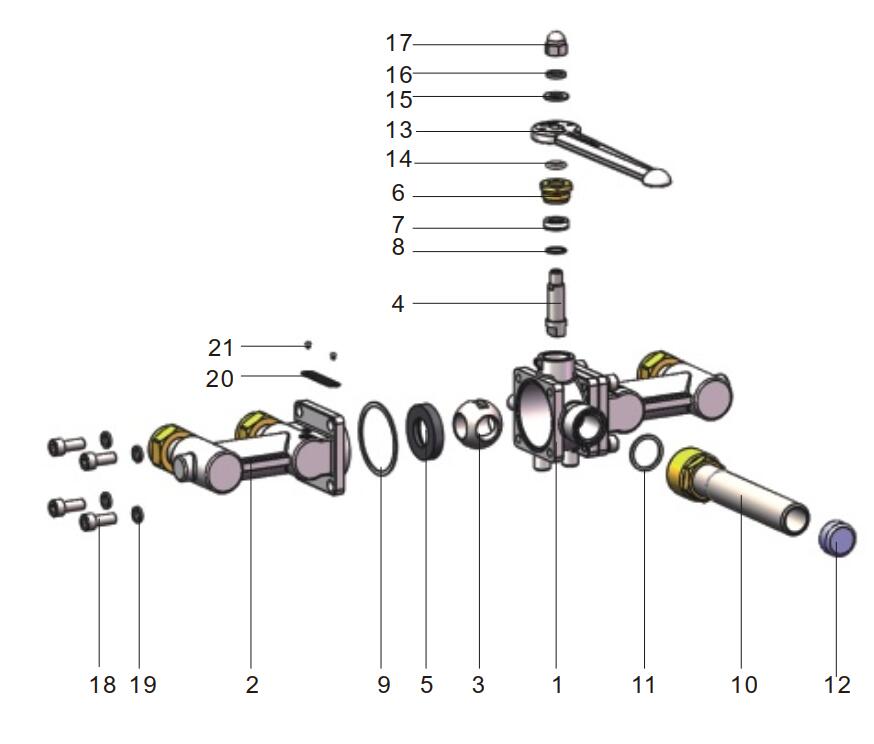 | | | |
| --- | --- | --- |
| Item | Part No. | Description |
| 1 | DQS42501-01 | Body |
| 2 | DQS42502-02-00 | Cap Assembly |
| 3 | DQS42501-03 | Ball |
| 4 | DQS42501-04 | Spindle |
| 5 | DQS42501-05 | Main Seal |
| 6 | DQS42501-06 | Gland |
| 7 | DQS42501-07 | Stuffing |
| 8 | DQS42501-08 | Bottom Bearing |
| 9 | DQS42501-09 | Gasket |
| 10 | DQS42502-11-00 | Welded Coupler |
| 11 | DQS42501-12 | Gasket |
| 12 | DQS42501-13 | Cover |
| 13 | DQS42501-14 | Handle |
| 14 | 85A2000015*2.65 | O-Ring |
| 15 | 85981 00012 | Washer |
| 16 | 8598110012 | Spring Washer |
| 17 | 85984800M12 | Nut |
| 18 | 85981 10010 | Spring Washer |
| 19 | 85988 100M10*25 | Capscrew |
| 20 | DQS42501-15 | Nameplate |
| 21 | 857P58002*5 | Sign Rivets |