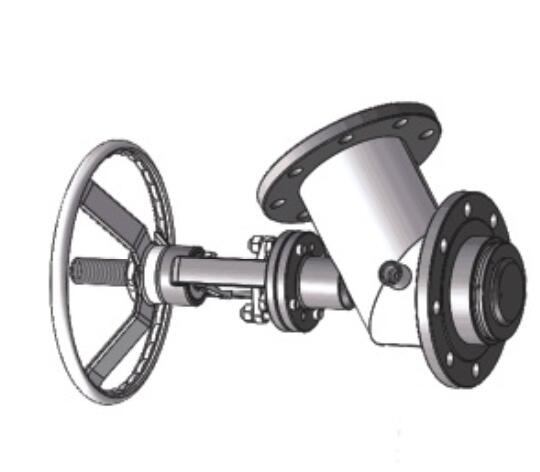 Part No.: 174C0003-00
Connection:
8x ф 18x PCD180
8x ф 18 x PCD180
Nominal Diameter: 100mm
Nominal Pressure: 16Bar
Design Temperature: – 40°C~ + 200°C
Contact Parts: CF8
Seal: PTFE、Graphite
4″ Angle Sulfur Cut-off Valve – Inlet flange is 8 xф18 equispaced on the PCD180mm flange, outlet flange is 8x ф 18 equispaced on the PCD 180mm flange . This Angle cut-off valve adopts the full enveloping heating, can realize the heating function of the valve body to the greatest extent, the main seal is made of PTFE, which has the advantages of long service life, easy sealing and easy replacement.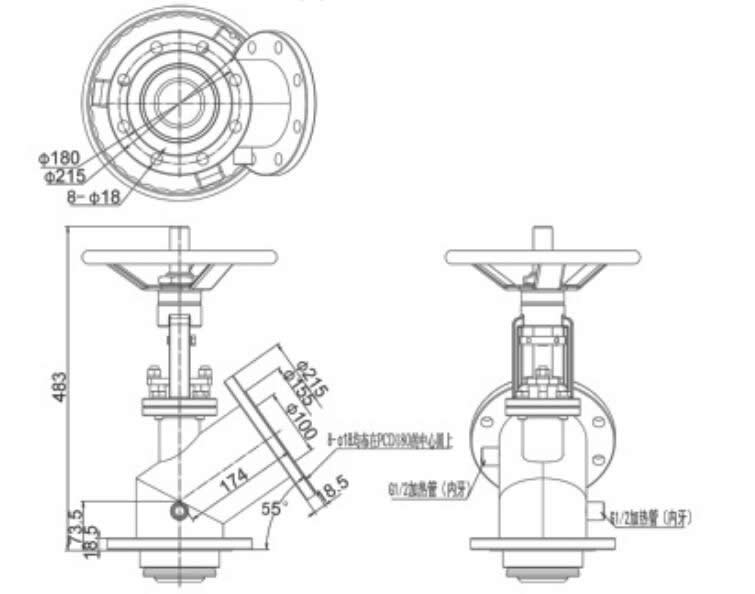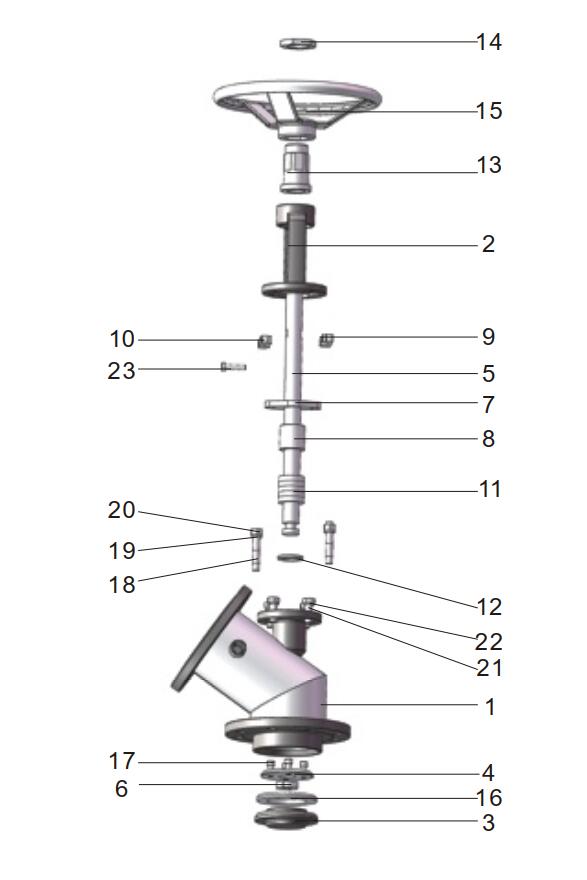 | | | |
| --- | --- | --- |
| Item | Part No. | Description |
| 1 | 174C0003-01-00 | Body |
| 2 | 174C0003-02 | Cap |
| 3 | 174C0003-03 | Pressure Plate |
| 4 | 174C0003-04 | Pressure Plate Gland |
| 5 | 174C0003-05 | Leading Screw |
| 6 | 174C0003-06 | Split Collar |
| 7 | 174C0003-07 | Packing Cover |
| 8 | 174C0003-08 | Junk Ring |
| 9 | 174C0003-09 | Locating Piece |
| 10 | 174C0003-10 | Locating Piece |
| 11 | 174C0003-11 | Split Collar |
| 12 | 174C0003-12 | Washer |
| 13 | 174C0003-13 | Screw Bearing |
| 14 | 174C0003-14 | Nut |
| 15 | 174C0003-15 | Handle |
| 16 | 174C0003-16 | Main Seal |
| 17 | 85988100M8*20 | M8 X 20 Stop Bolt |
| 18 | 85987100M12*60 | M12 X 60 Screw |
| 19 | 8598110012 | Spring Washer |
| 20 | 85984400M12 | M12Nut |
| 21 | 85983300M12*35 | M12 X35 Screw |
| 22 | 8598110012 | Spring Washer |
| 23 | 85983300M8*35 | M8 X 35 Hexagon Bolt |