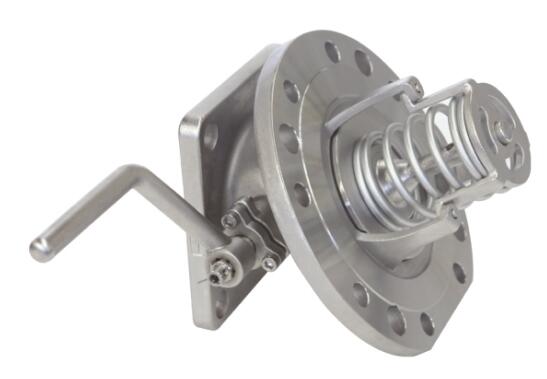 Part No.: JS368002-00
Connection:Flange drilled
Outlet 4xф18xPCD160
Nominal Diameter:80mm
Nominal Pressure: 6Bar
Contact Parts:316
Fitted with FEP/Silicon Encapsulated O-Ring
Design Temperature: -40℃~200℃
3"30°Footvalve-Inlet flange drilled 4x ф 18mm and 8x ф 14mm holes equi-spaced on a PCD 178mm Outlet flange drilled 4xф18mm holes equi-spacedon a PCD 160mm.
Option-Shutting-off device for emergency and fusible link.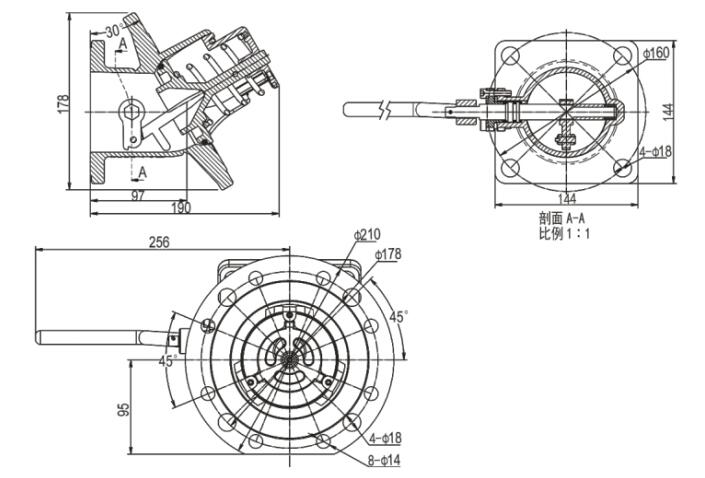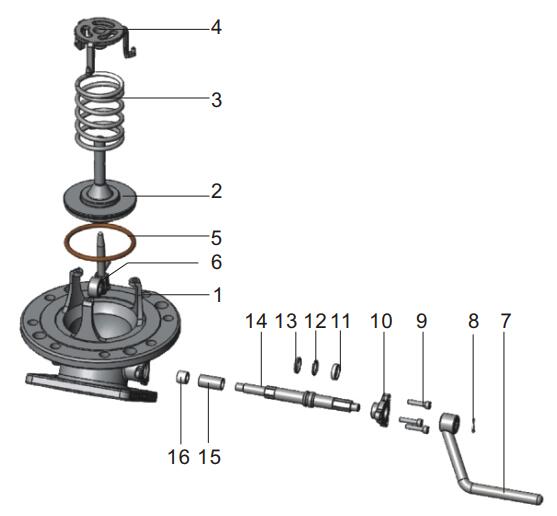 Parts marked in red belong to the seal SNSJ8001.
Parts marked in blue belong to the seal SNMJ8001.
| | | |
| --- | --- | --- |
| Item | Part No. | Description |
| 1 | JS368002-01 | Body |
| 2 | JS468001-02 | Solid Poppet |
| 3 | JS468001-03 | Spring |
| 4 | JS468002-04 | Spring Top Plate |
| 5 | JS468001-05 | Encapsulated O-Ring |
| 6 | JS468001-06-00 | Crank Block Assembly |
| 7 | JS468001-07 | Handle |
| 8 | GB/T91-2000 | Split Pin |
| 9 | GB/T70.1-2000 | Capscrew |
| 10 | JS368001-08 | Stuffing Clamp |
| 11 | JS468001-09 | Spindle Packing |
| 12 | JS468001-10 | O-Ring |
| 13 | JS468001-11 | Spindle Packing |
| 14 | JS468001-12 | Spindle |
| 15 | JS468001-13 | Location Tube |
| 16 | JS468001-14 | PTFE Crankshaft end Bush |