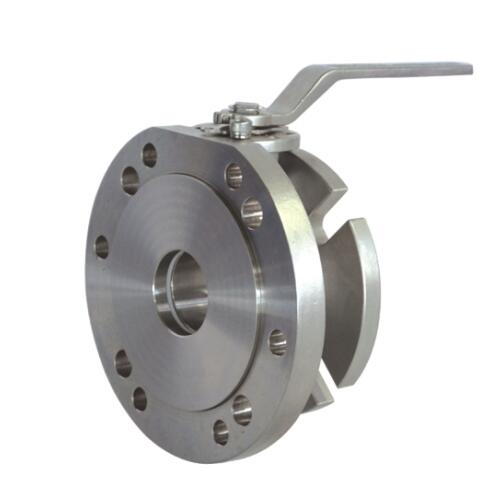 Part No:QLF75002-00
Connection:
Container Flange6xф14xPCD168
4xф17xPCD160
Outlet 4x ф18 xPCD114.3
Nominal Diameter:50mm
MAWP:7Bar
Contact Parts:316
Seal:PTFE、Viton
Desian Temperature:-40℃~190℃
Weight:6.9kg
2″-3″Full Bore Ball Valve Left open or Right open, with lead sealhole. The ball vaive is used as top discharge or air inlet valve manually on with actuators.With floating bottom ball seal and dual-seal, the seal of valves is adjusted by tightening screw kits.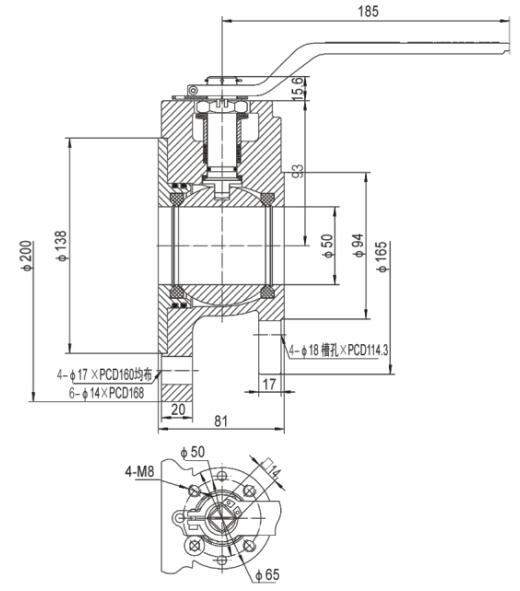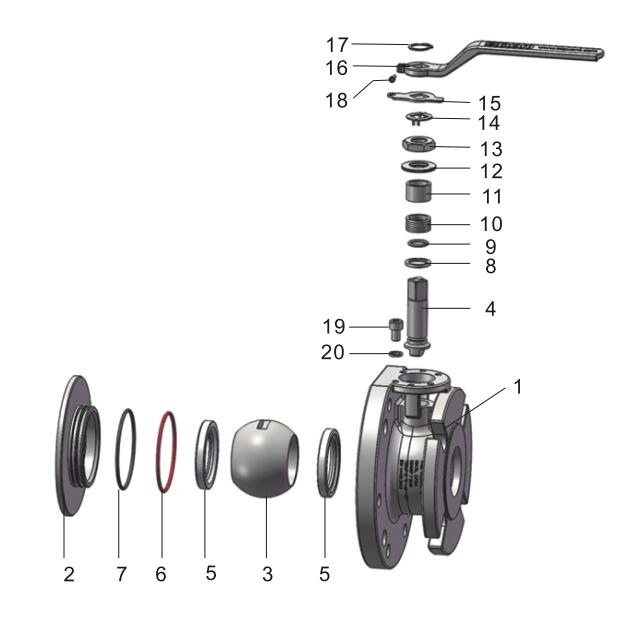 Parts marked in red belong to the seal SNSQ5002.
Parts marked in blue belong to the seal SNMQ5002.
| | | |
| --- | --- | --- |
| Item | Part No. | Description |
| 1 | QLF75002-01 | Body |
| 2 | QLF75002-02 | Plug |
| 3 | QLF75001-02 | Ball |
| 4 | QLF75002-03 | Spindle |
| 5 | QLF75001-05 | Ball Seal |
| 6 | QLF75002-04 | Encapsulated O-Ring |
| 7 | GB/T 3452.1-1992 | O-Ring |
| 8 | QLF75001-06 | Gasket |
| 9 | GB/T 3452.1-1992 | O-Ring |
| 10 | QLE75001-07 | Stuffing |
| 11 | QLF75002-05 | Junk Ring |
| 12 | QLF75001-09 | Belleville Washer |
| 13 | QLF75001-10 | Nut |
| 14 | QLF75001-11 | Plain Washer |
| 15 | QLF75001-12 | Location Nut |
| 16 | QLF75001-13 | Handle |
| 17 | GB/T894.1-1986 | Lock Ring |
| 18 | GB/T70.1-2000 | Stop Bolt |
| 19 | GB/T70.1-2000 | Stop Bolt |
| 20 | GB/T93-1987 | Spring Washer |