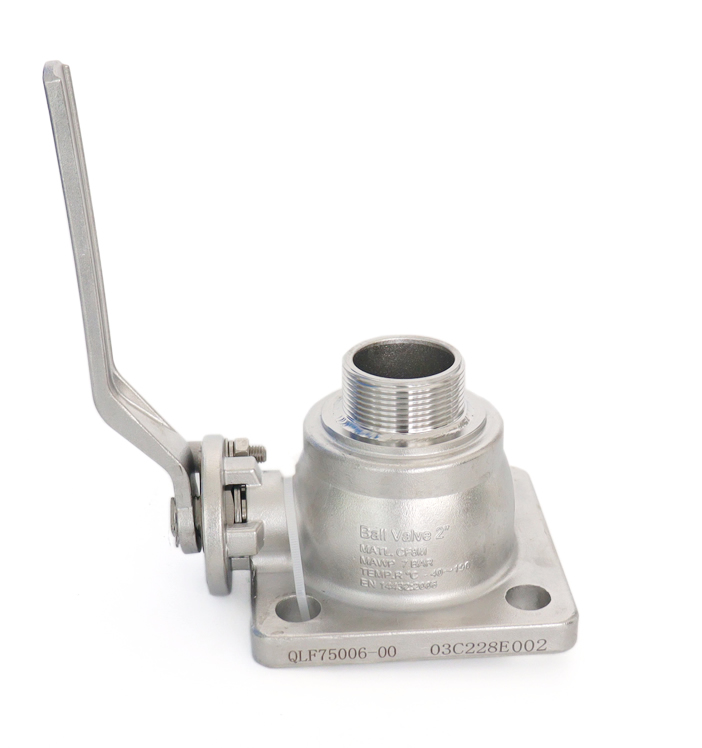 Part No.: QLF75006-00
Connection:
4x ф17.5xPCD ф 125
Nominal Diameter: 39mm
Nominal Pressure: PN7
Design Temperature: – 40°C~ +190°C
Contact Parts: CF8M
Seal: PTFE、VITON
2″-1.5″Air Ball Valve Flange end 2″ to 1.5″ BSP outlet end,with lead sealing hole. Sealing seat is suspension type, with double sealing function, through adjusting bolt to adjust valve seal.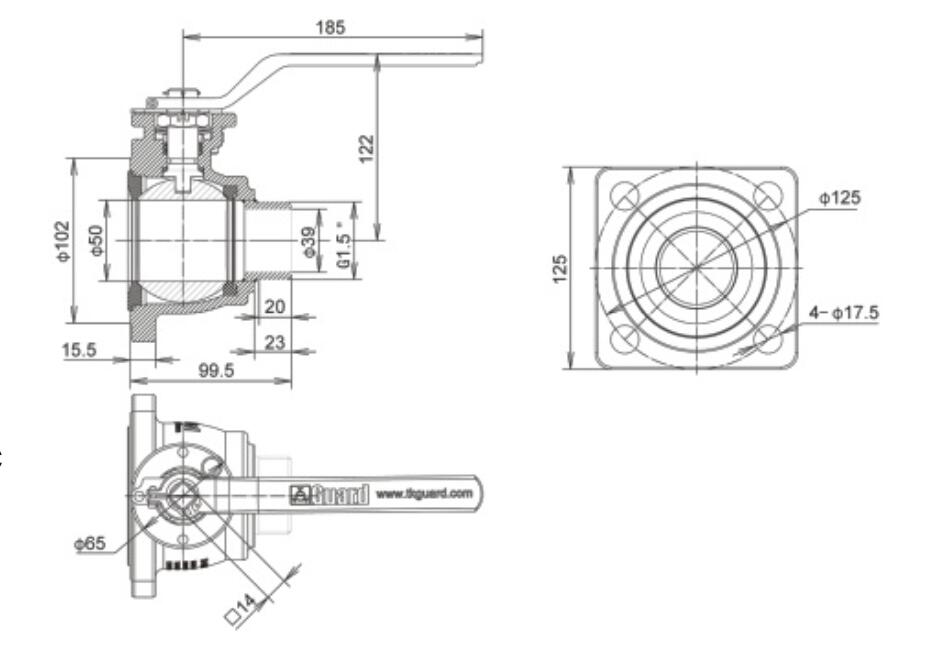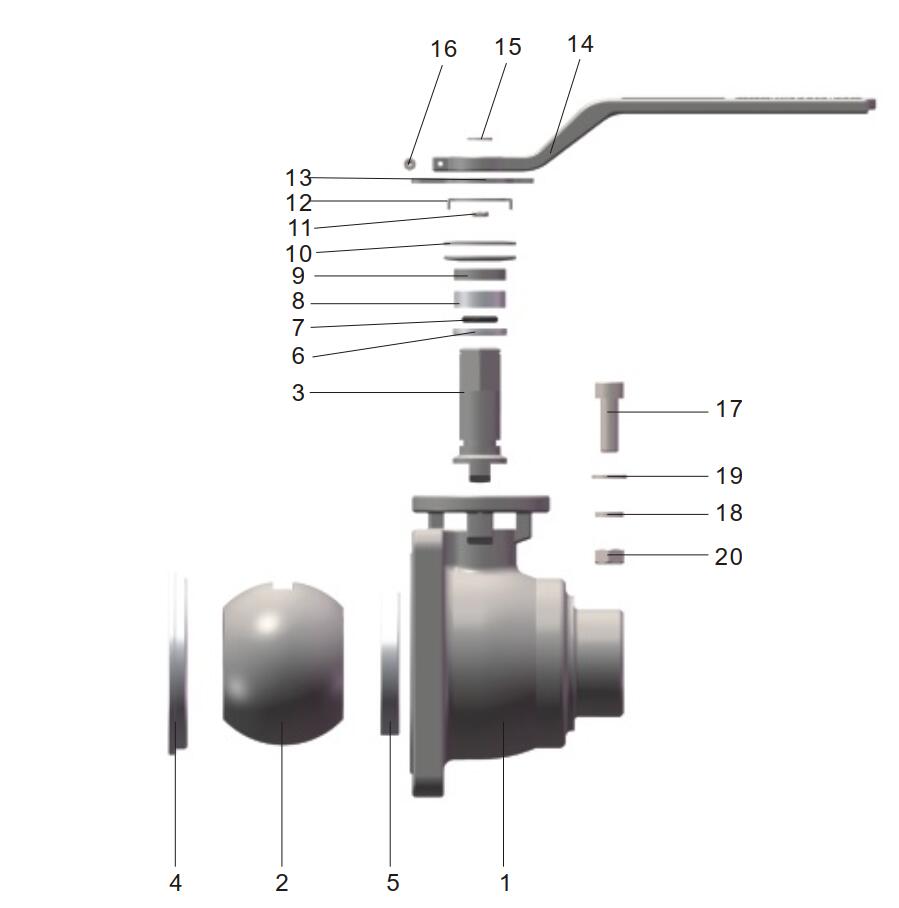 | | | |
| --- | --- | --- |
| Item | Part No. | Description |
| 1 | QLF75006-01-00 | Body |
| 2 | QLF65001-02 | Ball |
| 3 | QLF7 5001-03 | Spindle |
| 4 | QLF7 5001-04 | Ball Seal |
| 5 | QLF7 5001-05 | Ball Seal |
| 6 | QLF 75001-06 | Gasket |
| 7 | 8532000014*2.65 | O-Ring |
| 8 | QL F65001-08 | Stuffing |
| 9 | QLF 75001-08 | Junk Ring |
| 10 | QL F65001-10 | Belleville Washer |
| 11 | QL F65001-12 | Nut |
| 12 | QLF65001-11 | Plain Washer |
| 13 | QLF75001-12 | Location Nut |
| 14 | QL F65001-13 | Handle |
| 15 | 8598120018 | Lock Ring |
| 16 | 85988 1 00M3*10 | Stop Bolt |
| 17 | 85988 100M8*25 | Stop Bolt |
| 18 | 85988 100M8*25 | Spring Washer |
| 19 | 85981 0008 | Washer |
| 20 | 85984400M8 | Nut |